A long-awaited public offering of Coinbase Global Inc. is just days away. The listing has been seen by crypto enthusiasts as a milestone for digital assets after the cryptocurrency trading platform filed paperwork with the U.S Securities and Exchange Commission.
Coinbase, a Silicon Valley crypto exchange co-founded in 2012 by Brian Armstrong, 38, plans to debut on Nasdaq Inc. exchange on 14th April under the ticker symbol "COIN", with the aim of employing a nontraditional direct listing to take itself public.
DA Davidson analyst Gil Luria increased his price target for Coinbase by 125% to $440 from $195 following the mind-blowing earnings announced by Coinbase for the first quarter of 2021.
The crypto trading giant reported $1.8 billion revenue in Q1 2021, smashing through the $1.3 billion revenue it posted in all of 2020.
Read also: China slams Alibaba record $2.8 bn fine in anti-monoploy probe
Coinbase said that it currently has "approximately 43 million retail users, 7,000 institutions, and 115,000 ecosystem partners in over 100 countries."
The company explained that it is offering "Class A common stock for sale via a direct listing," which means "any person or business with a brokerage account" can place an order for the shares in the opening order book.
Here's what eight crypto-industry experts had to say about Coinbase's public debut according to Business Insider:
"The direct listing of Coinbase is a huge market signal, however, we're yet to see whether the long-term effect on the crypto industry will be positive or negative … We are big fans of what Coinbase has done to date, but we worry about the centralizing effects of the concentration of users on a single platform, negating the true benefits of decentralization." – Alberto Jauregui, growth lead of Pocket Network, a blockchain data ecosystem
"The Coinbase listing is a huge step for the digital asset industry from both a mainstream adoption and regulatory point of view, signifying the acceptance of cryptocurrency business in traditional finance. Other exchanges following in Coinbase's footsteps are entirely based on their readiness to go public. This will pave the way for Coinbase's competitors to join the IPO movement. Kraken will most likely be next." – Gunnar Jaerv, COO of First Digital Trust, a leading digital asset custodian in Hong Kong
"The success of Coinbase and its direct listing will bring on the next wave of new users to cryptocurrencies by continuing to solve the challenges of owning, storing, and providing custody to digital assets. This public listing will also have an enormous impact on the entire digital asset industry by opening the gate to further Wall Street and institutional investment and confirming that the future of finance is decentralized." – Leo Cheng, co-founder and project lead at C.R.E.A.M. Finance, a decentralized lending protocol
"Going public is stepping into the big leagues. Crypto is becoming part of the traditional finance sector … This level of adoption seemed like a dream scenario just a year ago. A lot of users still keep funds on Coinbase and look at it as merely a trading platform. But more are beginning to wake up and understand that Coinbase is an important gateway to getting started in the crypto sector." – Kadan Stadelmann, CTO of Komodo, an open-source technology workshop and blockchain solutions provider
"When we entered into the market three years ago it was a new and novel industry, everyone had to wrap their heads around what we were doing as a business, the terminology we were using, and the potential value a bitcoin mining operation could hold. People saw us as a speculative gamble. This year we are seeing people move beyond that. Crypto is not a novel thing anymore, but the hot new asset class for equities." – Emiliano Grodzki, CEO of Bitfarms, a global public bitcoin mining operation
"The growth and expansion of cryptocurrencies had always been at odds with the interests of traditional financial systems … The Coinbase direct listing unites these two sides of finance in the success of this licensed and regulated company. Traditional investors who purchase Coinbase stock will indirectly speculate on the crypto market and similarly, crypto traders who own Coinbase stocks will have a vested interest in the success of the company." – James Anderson, CEO of RioDeFi, an ecosystem of interoperable financial products
"The Coinbase direct listing is going to further build credibility and legitimacy for the cryptocurrency markets, which have already received huge institutional interest and flows since the start of 2021. But once the celebrations settle and the mainstream awareness of the cryptocurrency markets grow, eyes will turn to the alternative burgeoning decentralized financial (DeFi) industry and structures like DAOs (decentralized autonomous organizations) will become common knowledge." – Samantha Yap Founder and CEO at YAP Global, a PR agency specializing in crypto, blockchain, and fintech.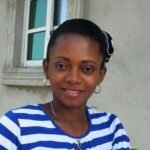 Ifunanya Ikueze is an Engineer, Safety Professional, Writer, Investor, Entrepreneur and Educator.