Shares of Coinbase (NASDAQ – COIN) climbed over 70% on Wednesday in its direct listing debut on NASDAQ.
The shares of Coinbase had a reference price of $250 per share however it opened at $381 per share and surged to as high as $429.54 per share, a 71. 82% rise from the reference price.
At the time of this report Coinbase has retreated from the high gains and trading below the opening price at $337.93 (35.17% up).

Coinbase valuation was put at about $50 billion Tuesday evening as the stock was given a reference price of $250 per share,
However, the opening price of $381 per share put Coinbase's valuation at $99.5 billion, giving it a bigger market capitalization than such established US companies as General Motors, FedEx.
The prices of cryptocurrencies surged Wednesday morning as investors await the much anticipated listing of Coinbase on NASDAQ Stock Exchange.
Bitcoin reached a new high on Wednesday morning to trade at $64,748.8 surpassing the record it created on Tuesday.
However most of the cryptos have retreated the morning gains with Bitcoin trading at $62,143.71.
Coinbase is the first major cryptocurrency exchange to go public, and investors see its direct listing as a major milestone for bringing cryptocurrencies in the mainstream.
Read: 8 expert predictions ahead of Coinbase's anticipated IPO this week
DA Davidson analyst Gil Luria increased his price target for Coinbase by 125% to $440 from $195 following the mind-blowing earnings announced by Coinbase for the first quarter of 2021.
The crypto trading giant reported $1.8 billion revenue in Q1 2021, smashing through the $1.3 billion revenue it posted in all of 2020.
Although other analysts caution that Coinbase has hefty competition such as Gemini, Kraken, and Binance.
"listing of Coinbase in the US is a big deal for many investors because it somehow sends a signal that the US lawmakers aren't going to ban Bitcoin , and the crypto King is here to stay now said name Aslam chief market analysts at AvaTrade, in a note to clients . Yet some have cautioned that Coinbase valuation may be far too lofty ."
"We look at the Coinbase listing as an additional validation of the space, and a major PR opportunity for the entire industry to shine as the future of finance," said Alex Mashinsky, CEO and co-founder of Celsius, a cryptocurrency yield-earning platform.
He added: "Coinbase has more users and more revenues than many of the largest Wall Street players and is more profitable than any major exchange, this validation puts most skeptics at a crossroads having to re-evaluate their denial and frustration with the disruption coming at them from all sides."
"Trading volume, and therefore transaction revenue currently fluctuate, potentially materially, with Bitcoin price and crypto asset volatility. This revenue unpredictability, in turn, impacts our profitability on a quarter-to-quarter basis," Coinbase acknowledged in its prospectus.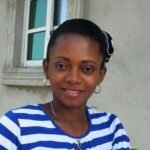 Ifunanya Ikueze is an Engineer, Safety Professional, Writer, Investor, Entrepreneur and Educator.