The Nigerian Aviation Handling Company Plc (NSE ticker: NAHCO) reported a huge drop in profit for the 2020 financial year, showcasing the extent of the disruption in businesses caused by the Covid-19 pandemic.
In it's unaudited Financial Statement for the year ended 31st December, 2020, NAHCO reported a revenue of N7.330 billion, 26.66% lower than the N9.996 billion it reported in 2019. Its profit after tax declined by 76.11% from N717.199 million reported in 2019 to N171.313 million.
Statement of Profit/Loss:
The company's revenue which represents the amount invoiced to customers for passenger handling, ground handling and cargo less trade discounts but excluding value added tax, totaled N7.330 billion.
Cargo handling (Import Cargo) accounted for 49.81% of the total revenue, contributing N3.651 billion. Cargo Handling revenue include invoices raised for; cargo documentation services for airlines, import and export.
Passenger/Aircraft handling accounted for 34.92% of the total revenue, contributing N2.560 billion. Passenger/ Aircraft Handling revenue are income from passenger handling includes invoices raised for check in formalities.
Analysis of the statement of profit/loss shows that while the revenue from Passenger/Aircraft handling declined by 52.15% (2019: N5.351 million), as a result of restrictions in movement of people and near grounding of passenger airplane fleets, the revenue from Cargo handling was relatively unchanged (2019: N3.608 billion).
The company's operating cost dropped by 23.14% to N5.044 billion, from the N6.563 billion spent in 2019. The reduced operating costs can be attributed to a reduction in the payroll costs, reduced allowances and others our analysis showed.
The payroll costs was N3.237 billion in 2019, and got reduced to N2.791 billion in 2020. There was also reductions in expenses on Local travels from N47.635 million in 2019 to N3.517 million in 2020.
Reductions were equally noticed in Training costs, which was N483.610 million in 2019 and N30.324 million in 2020, while Outstation and Estacode Allowance costs dropped from N513.882 million to N2.274 million.
NAHCO also achieved a reduction in its Administrative costs, brining it down by 6.40% from N2.533 billion in 2019 to N2.371 billion in 2020.
Most of the high ticket items on the Selling & Administrative Expenses remained relatively the same. The highest of them; Payroll costs, dropped marginally from N1.134 billion to N1.084 billion.
The Profit Before Tax dropped by 68.03%, from N1.340 billion in 2019 to N428.593 million in 2020.
From a Gross profit of N2.285 billion, with a Gross Profit Margin of 31.18% (2019: 34.34%), NAHCO achieved a Profit After Tax of just N171.313 million, and a Net Profit Margin of 2.34% (2019: 7.17%).
Statement of Financial Position
An analysis of the company's balance sheet show that its total asset of N13.774 billion was funded by 49.41% (2019: 45.11%) of Shareholders Equity and 50.59% (2019: 54.89%) of Liability.
The company reported a 53.51% decline in its cash and cash equivalent, from N1.563 billion it had at the end of 2019, to N726.807 million at the end of 2020.
Its Total assets declined by 6.36% from N14.709 billion to N13.774 billon, while its Total liabilities also declined by 13.70% from N8.074 billion to N6.968 billion.
As at 31 December, 2020, NAHCO held a total of only N2.705 million Loans & Borrowings (both current and non-current liabilities).
The Shareholders' Total equity increased by 2.58% to N6.806 billion from N6.634 billion it had at the end of 2019.
Statement of Cash Flow
NAHCO generated N1.046 trillion from operating activities (2019: N992.537 billion). It spent N1.567 trillion in investing activities (2019: N1.191 trillion), with the increment due to the increase in Investment in debt instrument.
The company spent N476.335 million in Financing activities, as it spent bulk of it in the repayment of bond. It spent N928.172 million in financing activities in 2019.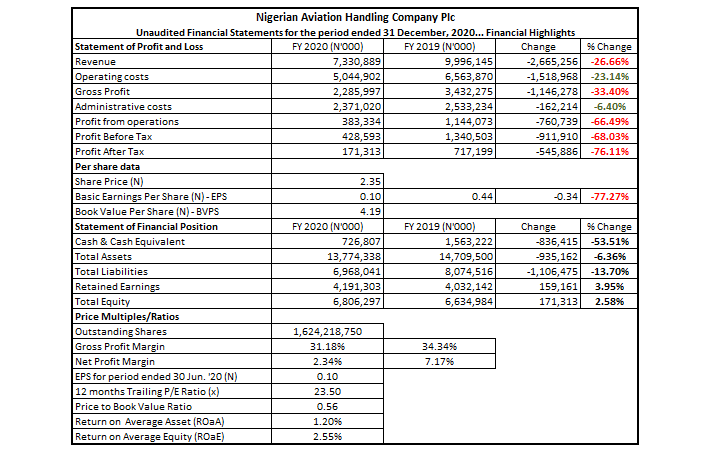 Table 1: Highlights of Financial Statement
About the company
Nigerian Aviation Handling Company PLC is a company domiciled in Nigeria with its registered office at Murtala Muhammed International Airport, Ikeja, Lagos.
The Group is primarily involved in provision of services including aircraft handling, cargo handling, passenger handling, passenger profiling, crew transportation, energy and power distribution and leasing of ground handling equipment.
The financial statements have been prepared in accordance with International Financial Reporting
Standards (IFRS).
NAHCO has 1.624 billion outstanding shares and a market capitalization of N3.816 billion. At the end of trading on Thursday, the share price of the company was N2.35. The 52 week high price of the stock is N3.01, while the 52 week low is N1.90.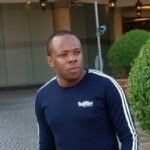 Nnamdi Maduakor is a Writer, Investor and Entrepreneur