In what has been an incredible stock market story, the share price of the highflying GameStop Corp has taken a very bad turn on Thursday. The share price has fallen from a high of over $500 in after-hours to under $160.00.
According to a report by MarketWatch, GateStop Corp disclosed on Thursday that South-Korea based MUST Asset Managment Inc. a former large shareholders, no longer holds any shares of the videogame and consumer electronics retailer.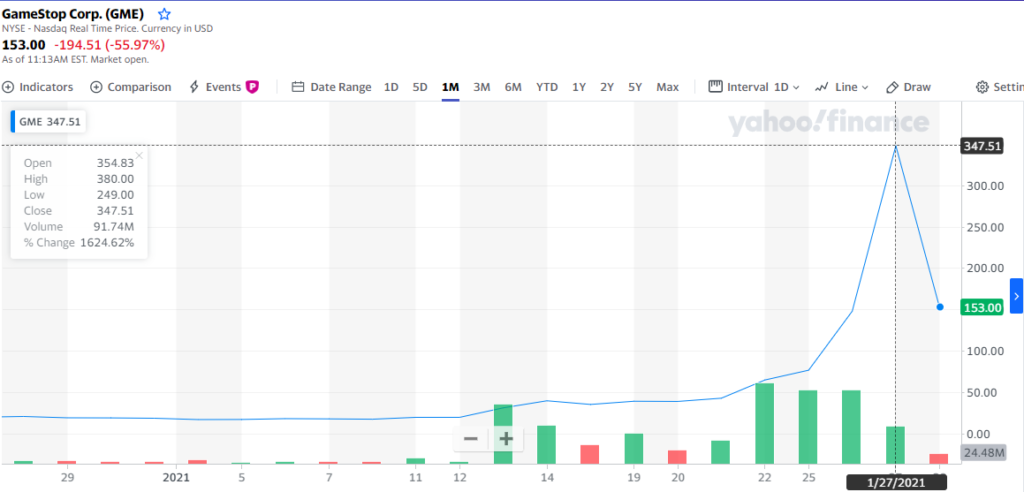 Source: Yahoo Finance
Information circulating on the WallStreetBets online community of reddit showed that Robinhood has suspended the buying of GameStop shares, prior to the commencement of the price decline. Robinhood said it was also restricting trading in shares of other companies including cinema chain AMC Entertainment Holdings Inc (NYSE: AMC) in response to current market volatility.
"In light of current market volatility, we are restricting transactions for certain securities to position closing only"- Robinhood.
Other than Robinhood, several other popular trading apps also suspended the trading of the stock and others associated with the rally as a surge of investor demand disrupted their services.
Robinhood's rival platform, Trading212 said that it had also decided to temporarily stop users buying GameStop and AMC shares in order to "mitigate risk for our clients" in what it said was "an unprecedented market environment".
On the two platforms, users can only sell shares they already own in the firms rather than purchase new ones, the move quickly attracted the ire of traders looking to get in on the rally, which was sparked by a desire to upend large bets made against short sellers against GameStop but has since evolved into a battle between retail investors and financial institutions.
At the time of publishing this report, GameStop shares has fallen 62.02% to $132.00, while AMC has fallen 64.27% to $7.36.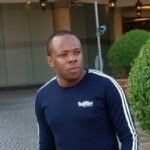 Nnamdi Maduakor is a Writer, Investor and Entrepreneur