The National Agricultural Land Development Authority (NALDA) is an agency directly under the Presidency that helps in maximizing the use of the over 71m agricultural land in the country by empowering farmers towards making the best of their farming systems. This they achieve by trainings, mentorships, technical assistance and the likes.
The agency has different schemes through which it reaches out to farmers. Such programmes include Women in Agriculture, Back to Farm Initiative, Agro Input Intervention and National Young Farmers Scheme.
Under the National Young Farmers Scheme, the agency has the plan to annually empower 1000 farmers in the 774 LGAs in Nigeria in crop farming (50%), Goat Rearing (10%), Rabbit Rearing (10%), Fishery (10%), Local Chicken Production (10%), Processing & Marketing (10%). They have actually commenced in 3 LGAs in 18 states on rabbit and goat rearing starting with 100 young farmers in each of the selected LGAs.
With these programmes, NALDA seeks to empower Nigerian youths to create wealth and become employers of labour.
Recently, the Executive Secretary, NALDA, Mr. Paul Ikonne, in company of NALDA delegation, visited the Borno State Governor, His Excellency Babagana Zulum in furtherance of the above-stated agenda. He appreciated the infrastructural breakthroughs achieved by the Zulum administration. He pledged to continue the patronage of Borno Plastic Company's plastic sacks while placing N2m worth of order for these plastic sacks especially the 50kg capacity. According to him, it was part of promoting local content and encouraging the administration.
In support of the strides of the state government in agribusiness and in accord with the directives of the Presidency, Mr Ikonne promised that the agency would empower 2,040 young farmers by training and properly equipping them on fish farming. Governor Zulum appreciated this synergy while also commending his predecessor, former governor of the State, Kashim Shettima who laid the foundations by investing in capital intensive agro-allied machinery.
The lessons coming forth from here is purely on emulation and expansion. The agency is set to reactivate all the NALDA farm estates across the country and the FCT. The onus is on state governments to provide the enabling environment for the agency to come in. State governments should look at what Borno has done, copy them, and improve on them. Agriculture has much potentials in Nigeria but there seems to be cyclic redundancy everywhere.
If NALDA should empower 2,000 young farmers in each state, we will have about 74,000 brand new, well trained entrepreneurs who in turn will become employers of labour. If, by their mandate, they are able to train and empower 1,000 farmers in the 774 LGAs of Nigeria, we will have 774,000 young farmers per year. The multiplier effect is a guess which outcomes tapers towards certainty. The redundant NALDA estates are there for the taking and the allocation should be a simple and transparent process.
NALDA should also look at those LGAs with agriculture-specifics where some certain types of crops produce high percentage yields. Priority of focus should be placed on these LGAs so that we do not force a square peg into a round hole.
So, NALDA should study each state with the LGAs before going in to assist in order to know what and what would be most profitable there.
Finally, NALDA should, as part of their mandate, expand the agribusiness value chain especially in the hinter villages where accessibility to big markets, storage facilities, leasable equipment/machinery, improved seeds/seedlings, are mostly remote.
They should also expand the agro-produce processing initiative by training and empowering young Nigerians on this line. This is part of how this economy can grow via diversification.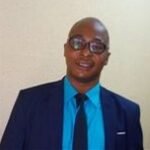 Azuka Edokobi is a Writer , a Farmer, a Supply Chain Expert and an Entrepreneur