Airtel Africa Plc on Tuesday announced the sell of its telecommunications tower companies in Madagascar and Malawi to Helios Towers Plc.
According to Airtel, its tower portfolios in these two markets together comprise 1,229 towers which form part of the Group's wireless telecommunications infrastructure network.
The sale agreement with Helios Towers Plc, a leading independent telecommunications infrastructure company in Africa amounts to "approximately $108 million" and is "expected to close in or around calendar Q4 2021."
Airtel Africa's subsidiaries will continue to develop, maintain and operate their equipment on the towers under  separate lease arrangements under the terms of the sale transaction.
Airtel Africa has also signed a Memorandum of Understanding agreements for the potential sale of its tower assets in Chad and Gabon to Helios Towers Plc. The proposed transactions which are expected to close before the end of Airtel's fiscal year 2022 is subject to obtaining required regulatory approval.
The proceeds of the transactions will be used by Airtel Africa to reduce its "external debt and to invest in network and sales infrastructure in the respective operating countries."
Commenting on the transactions, Raghunath Mandava, CEO of Airtel Africa said "With these latest tower transactions we continue to demonstrate strong execution of our asset monetisation programme. Helios Towers has been a partner to our business in some of the OPCOs for many years and we look forward to further expanding this partnership with these new leases as we together seek to improve mobile connectivity and infrastructure across Africa. These transactions will also help to improve the mix of our debt and increase its tenor through long term leases, which are largely payable in local currency by our operating entities, while reducing foreign currency debt of the Group."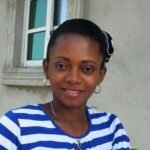 Ifunanya Ikueze is an Engineer, Safety Professional, Writer, Investor, Entrepreneur and Educator.