Beta Glass Plc shareholders have approved the payment of the N1.04 per share final dividend as proposed by the Board of Directors of the company for the year ended 31 December 2020.
The approval was given at the company's 47th Annual General Meeting held on Thursday July 1, 2021 at 12:00 noon.
The dividend which amounts to a total of N519.97 million was paid to shareholders registered in the Company's Books as at the close of business on June 10, 2021.
The payment was made on Friday 2nd July 2021 to shareholders who have completed the e-dividend registration and mandated the Registrar – Cardinal Stone Registrars, to pay their dividends directly into their bank accounts.
Shareholders who are yet to complete the e-dividend registration can download the Registrars E-dividend activation form from the registrar's website or on the Securities and Exchange Commission (SEC) website. complete and submit to the registrar or their respective banks.
In 2020, Beta Glass Plc reported a decline in revenue to N25.64 billion from N29.41 billion in 2019. Similarly, the profit after taxation decreased to N3.47 billion from N5.58 billion in 2019.
Read also: List of Dividends announced in 2021, qualification and payment dates
About Beta Glass Plc
Beta Glass Plc manufactures, distributes and sells glass bottles and containers for the leading soft drinks, breweries, wine and spirit, pharmaceutical, foods and cosmetics companies.
The company has manufacturing plants in Agbara Ogun State and in Ughelli Delta State. Beta Glass Plc exports to five countries namely: Cameroun, Ghana, Liberia, Sierra-leone and Guinea.
The company is a public limited company, which is listed on the Nigerian Exchange and incorporated and domiciled in Nigeria. The address of its registered office is Iddo House, Iddo, Lagos State, Nigeria. P.O. Box 159.
Beta Glass Plc is a subsidiary of Frigoglass Industries Nigeria Limited (the parent company) which holds 61.9% of the ordinary shares of the Company. The ultimate controlling party is Frigoglass S.A.I.C, Athens.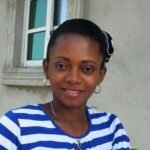 Ifunanya Ikueze is an Engineer, Safety Professional, Writer, Investor, Entrepreneur and Educator.