(Greenwich Merchant Bank): Bearish sentiment lingered in the equities market, as the NGX-ASI edged lower by 2.16% to close at 45,366.32 points. This was imputed by selloffs in bellwethers such as AIRTELAFRI (10.00%), NB (9.80%) and WAPCO (2.13%). Hence, drowning the Year-to-Date figure to 6.20%.
However, market activity level was mixed as volume improved significantly by 210.33% (420.16 million) while value traded depreciated by 14.95% (NGN3.62billion).
AIRTELAFRI once again maintained its position as the highest value traded with NGN1.35 billion, while CWG closed the day as the most traded stock in volume with 258.79 million units.
Market breadth ended the day positive at 1.20x representing eighteen (18) gainers and fifteen (15) losers.
Performance across sectors was mixed as the Industrial (+1.39%), Banking (+0.95%) and Insurance (+0.67%) sectors closed positive, while
the Consumer Goods (-1.14%) and Oil and Gas sectors (-0.28%) ended the day red.

Fixed Income Market
The NT-bills market traded bearish spurred by high yields across all (short, intermediate and long) segments. The average yield surged by 2.74%, the highest in a long time to 10.03% from 7.29%. Out of 9 benchmarked listed instruments, 8 traded with the 07-SEPT-2023 (+5.91%) paper emerging as the most sold.
System liquidity declined further to a negative balance of NGN128.20billion from a negative balance of NGN110.34billion, consequently, Open Buy Back rate increased to 16.25% from 16.17%, while the Over Night rate maintained status quo at 16.50%.
Average OMO yield was unchanged at 10.92% as market activities remained muted across the yield curve.
Bearish sentiment was sustained in the Bond market as yields rose by 9bps to an average of 14.23%. The 17-MAR-2027 (+64bps) and 18-APR-2037(+59bps) instruments were the major drivers while other instruments traded flat.
The currency on the Investors and Exporters Window closed at NGN441.25/USD, same as yesterdays figure.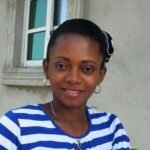 Ifunanya Ikueze is an Engineer, Safety Professional, Writer, Investor, Entrepreneur and Educator.