(Greenwich Merchant Bank): The equities market ended the day on a negative note for the second time in the new year. Despite the increase in heavy weighted stocks like DANGCEM(3.05%), ZENITHBANK (0.21%), NB (0.10%), selling activities in AIRTELAFRI (-4.29%), GTCO (-0.21%), NGXGROUP (-2.32%) and UCAP (- 0.67%) drove the sentiment of the market.
Thus, the NGX-ASI and Market Capitalization declined by 0.48% to settle at 51,446.60 points and NGN28.02 trillion respectively with the Year-To-Date closing at 0.38%.
On the other hand, market activities was positive as the volume and value traded gained by 56.52% and 206.51% to settle at 345.49 million and NGN 8.29 billion respectively.
FBNH emerged the most volume traded stock while BUACEMENT led the value traded chart. Investors' sentiment was positive as market breadth was at 1.13x, indicating eighteen (18) gainers and sixteen (16) losers.
Insurance and Banking sector recorded profits, changing positively by 1.54% and 0.07%, while the Insurance and Consumer Goods had more of sell offs, both declining by 1.75% and 0.11%. The Oil & Gas sector had recorded no movement.

Fixed Income Market
The Bonds market was active across all tenures as we saw activities on all areas of the curve. This led to a 11bps increase, with a average yield
closing at 13.16%. Both 22-JAN-26 and 27-MAR-50emerged as the instrument with the highest yield of +42bps.
Weak investors sentiment persisted in the fixed income space as average yield in the NT-Bills market closed the day 5bps lower. Specifically, average yield closed at 2.88%. While the average yield in the OMO market closed 1bps lower to settle at 3.35%.
System liquidity dipped further by 7.76% to close at NGN341.46bliion from NGN370.18billion. However, the Open Buy Back rate and Overnight rate declined to 9.50% and 9.83% from 10.17% and 10.83% respectively.
Naira at the Investors' and Exporters' Window (I&EW) appreciated to close at NGN461.50/USD from NGN461.67/USD.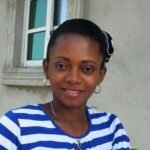 Ifunanya Ikueze is an Engineer, Safety Professional, Writer, Investor, Entrepreneur and Educator.