(Greenwich Merchant Bank): Two days bearish stroke was recorded as the Nigerian equity market dropped further by 0.47% to settle at 49,190.34 points and NGN26,532.85 million respectively. This is driven by losses in CADBURY
(9.62%), BUACEMENT (6.18%), GUINNESS (5.57%) and NGXGROUP (2.96%). Thus, bringing the Year-to-Date to 15.16%.
On the other hand, market sentiment was bullish as volume traded appreciated by 144.51% (126.84 million units) and value traded by 202.00% (NGN1,781.81 million) respectively. NGXGROUP stood as the highest traded volume and value traded with 30.74 million units and NGN553.54 million apiece. Market breadth was negative at 0.64x; with nine (9) gainers and fourteen (14) losers.
Sectoral performance had a turnover from the previous day as gains dominated the market. Oil & Gas sector (0.20%), Industrial sector (2.35%), Consumer Goods sector (0.37%) and Insurance sector (0.32%) closed positively while, the Banking sector (0.42%) recorded the sole loss for the day.

Fixed Income Market
Negative investors sentiment determined the movement in the bond market leading to a 9bps increase in average yield to close at 13.40% from a previous close of 13.32%. This was majorly due to sell offs witnessed in the 23-Feb-2028 instrument leading to a 58bps upward
movement.
At the OMO and Nigerian Treasury bills market, only one instrument traded declining by 1bp while other instruments traded flat. This had no impact in the average yield in both markets which closed at 7.45% and 9.71%, same as yesterday`s figure.
Once again system liquidity declined further to settle at –NGN201.95billion from -NGN71.31billion at the previous day. The led to 1.50% increase inthe Open Buy Back and Overnight rate settling at 14.17% and 14.67% from 12.67% and 13.17% respectively.
Naira at the Investors and Exporters Window stood steady at NGN436.50/USD.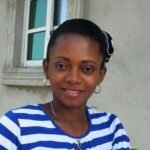 Ifunanya Ikueze is an Engineer, Safety Professional, Writer, Investor, Entrepreneur and Educator.