(Greenwich Merchant Bank): Selling pressures in major tickers such as AIRTELAFRI (10.00%), DANGSUGAR (2.80%), SOVRENINS (7.14%) and AIICO (7.02%) drove the NGX-ASI and Market capitalization down by 2.53% to settle at 46,365.95 points and NGN25,257.74billion respectively. Hence, the Year-to-Date dropped to 8.54%.
Market sentiment was mixed as volume depreciated 8.82% (135.39 million) and value traded depreciated by 0.24% (NGN4,262.00million) respectively. GTCO and AIRTELAFRI retained the position of the highest traded volume and value with 33.71million units and NGN1,738.36million respectively.
Market breadth was positive at 3.75x representing fifteen (15) gainers and four (4) laggers.
Performance across sectors recorded more losses than gains as the Banking sector (0.87%) closed with positive gains while the Insurance sector (1.18%) and Consumer Goods sector (0.06%) recorded losses. The Oil Gas sector (0.00%) and Industrial Sector (0.00%) closed flat.

Fixed Income Market
The NT-bills and OMO market ended the day by 1bp lower. Average yield settled at 7.29% and 10.92% at the NT-bills and OMO market from a previous close of 7.30% and 10.93% respectively. Across the curve, the market traded flat and marginally bullish.
Activities in the bond market continued on a cynical mood, with the average bond yield hedging upwards by 0.01% to 14.13%. We note that investors sold the mid termed instruments, evidenced by respective rise on 27-Mar-35 (0.12%) and 18-Apr-37 (0.07%) paper.
System liquidity closed at a negative balance of NGN110.34billion from a previous close of NGN196.99billion. However, the Open Buy Back and Overnight rate remained unchanged to close at 16.17% and 16.50%, same as yesterday`s figure.
Naira at the Investors` and Exporters` window appreciated by NGN0.13/ USD, declining from NGN441.38/USD to close at NGN441.25/USD.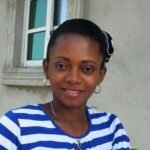 Ifunanya Ikueze is an Engineer, Safety Professional, Writer, Investor, Entrepreneur and Educator.