Africa Prudential Plc (NGX: AFRIPRUD) will be paying a dividend of 50 kobo per ordinary share for the 2021 financial year, from its reported profit of N1.41 billion.
On Friday 25th February 2022, AFRIPRUD released its audited financial statement for 2021 on the Nigerian Exchange. According to the report sighted by Investogist, the company will distribute N1.00 billion out of the N1.41 billion profit after tax it reported as dividend to Shareholders, while the remaining N414.66 million will be transferred to retained earnings.
With 2.00 billion outstanding ordinary shares, the N1.00 billion proposed dividend will translate to 50 kobo dividend per ordinary share. For the 2020 financial year, Africa Prudential Plc had declared and paid the same 50 kobo dividend per ordinary share.
The 50 kobo dividend is inline with our expectations at Investogist, following the lack of growth after the release of its 9 months financial statement.
United Capital Plc, AFRIPRUD's sibling from the UBA Group had declared a dividend of N1.50, now putting it well ahead of AFRIPRUD and even UBA in terms of dividend payout.
Year-on-year Analysis of the Financial Statements
Statement of Profit or Loss:
Gross Earnings grew marginally by 0.37% to N3.52 billion from N3.50 billion it earned in 2020.
While the company reported a 30.02% growth in the Revenue from contracts with customers, from N1.05 billion to N1.37 billion, it reported a 12.45% decline in its Interest Income (2021: N2.14 billion, 2020: N2.44 billion).
Personnel expenses remained relatively unchanged, N624.67mn was spent in 2021, against N625.06mn spent in 2020.
Administrative expenses was relatively unchanged too, as N878.00mn was spent in 2021 while N858.08mn was spent in 2020.
Profit Before Tax declined marginally, by 2.17% from N1.44bn to N1.41bn.
Profit After Tax declined by 4.76% to N1.41bn from N1.48bn it reported in 2020.
Statement of Financial Position:
Cash and Cash equivalents dropped from N1.00bn to N866.19mn (13.88% year-on-year decrease).
Total Assets reduced from N17.72bn as at 31 December 2020 to N15.76bn as at 31 December 2021 (11.08% year-on-year decrease).
Total Liabilities dropped to N6.99bn from N9.35bn (25.28% year-on-year decrease).
Retained earnings increased by 6.23% year-on-year, from N6.65bn to N7.07bn.
Total Equity also increased, it grew by 4.79% year-on-year to N8.77bn from N8.36bn.
Statement of Cashflow
N1.21 billion was used in operating activities, against N607.69mn generated from operating activities in the preceding year.
N2.07bn was generated from investing activities, against N180.96mn its generated from the same activities in 2020.
N1.00bn was used in financing activities, against N1.40bn used in the same activities in 2020.
As at 31 December 2021, AFRIPRUD had N866.19mn cash and cash equivalents (N1.00bn as at 31 December 2020).
The Directors reported that nothing has come to their attention to indicate that the company will not remain a going concern for at least twelve (12) months from the date of this statement.
About the Company
Africa Prudential Plc. ("the Company") ,formerly UBA Registrars Ltd was incorporated as a private limited liability company on 23rd March 2006 to take over the registrar services formally operated as a department by its former parent – UBA Global Market Limited.
The company was listed on The Nigerian Exchange on 17 January, 2013.
The Company renders share registration services to both public and private companies. The Company's registered office address is 220B, Ikorodu Road, Palmgrove, Lagos Nigeria. Africa Prudential Plc primarily carries on the business of registrar and investor relation service in accordance with its Memorandum and Articles of Association.
As part of its business diversification strategy, it has expanded it business activities to provision of digital solutions for businesses. its flagship digital solutions product known as Easycoop is a unique software, which is aimed at aiding the administration of co-operative Societies in Nigeria and other digital business solution.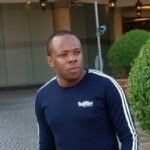 Nnamdi Maduakor is a Writer, Investor and Entrepreneur