Ecobank Transnational Incorporated NGX: ETI) grew its net revenue to $1.8 billion, for the year ended December 31, 2021, an increase of $77 million, or 5%, from 2020.
The increase was driven by a $37 million, or 4%, increase in net interest income, and a $40 million, or 5%, increase in non-interest revenue.
Net interest income rose to $944 million in 2021 from $907 million in 2020. Interest income rose $83 million, or 6%. The increase was mainly driven by interest income on investment securities balances and modest loan growth within Consumer and Commercial Banking portfolios, partially offset by net interest margin compression.
Interest expense increased $46 million, or 10%, driven by the net impact of higher funding costs. As a result, the net interest margin declined marginally to 5.1% from 5.3% in 2020. The average interest rate paid on all funding sources improved to 2.3% because of a better deposit mix compared to 2.4% in 2020.
Read also: Release of Oando's 2019 Annual Financial Statements delayed again
Non-interest revenue was $812 million, increasing $40 million, or 5%. Net fees and commission income increased $62 million, or 16%, to $451 million, driven by higher cash management fees, higher debit and prepaid cards spend volumes, and credit-related fees, reflecting the rebound in economic activity across most of our markets. Net trading income decreased $51 million, or 15%, to $296 million, predominantly driven by a significant reduction in client-driven foreign currency trading fees.
Income taxes were $122 million compared with $89 million in the prior-year period. The effective income tax rate (ETR) was 25.6% versus 26.4%, according to the press release by ETI.
Profit for the year increased 305% to $357 million in 2021 from $88 million recorded in 2020.
Gross loans and advances to customers (EOP) were $10.2 billion as of 31 December 2021, an increase of $430 million, or 4%, from 31 December 2020.
Deposits from customers (EOP) were $19.7 billion as of 31 December 2021, increasing by $1.4 billion, or 8%, from 31 December 2020.
Estimated Tier 1 CAR and Total CAR were 10.7% and 14.8%, respectively, as of 31 December 2021, compared with 9.4% and 12.3% as of 31 December 2020.
Non-performing loans (impaired loans or stage 3 loans) were $639 million as of 31 December 2021 compared with $749 million as of 31 December 2020. The decrease was due to "the net impact of loan recoveries, collections, upgrades, and write-offs across all business lines," ETI said.
The Board of Directors proposed a $0.0016 dividend per ordinary share of the company. This translates to approximately 67 kobo at the I & E exchange rate of N416.25 per dollar.
The equity price of ETI is up 1.27%, trading at N11.95 per share on the Nigerian Exchange at the time of writing this report. YTD the share price is up over 40%.
About Ecobank Transnational Incorporated ('ETI' or 'The Group')
Ecobank Transnational Incorporated ('ETI') is the parent company of the Ecobank Group, the leading independent pan-African banking group. The Ecobank Group employs about 13,000 people and serves about 31 million customers in the consumer, commercial and corporate banking sectors across 33 African countries.
The Group has a banking license in France and representative offices in Addis Ababa, Ethiopia; Johannesburg, South Africa; Beijing, China; London, the UK and Dubai, the United Arab Emirates. The Group offers a full suite of banking products, services and solutions including bank and deposit accounts, loans, cash management, advisory, trade, securities, wealth, and asset management.
ETI is listed on the Nigerian Exchanges in Lagos, the Ghana Stock Exchange in Accra, and the Bourse Régionale des Valeurs Mobilières in Abidjan. For further information please visit www.ecobank.com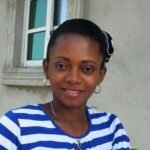 Ifunanya Ikueze is an Engineer, Safety Professional, Writer, Investor, Entrepreneur and Educator.