Jaiz Bank Plc (NGX: JAIZ) will pay a dividend of 4 kobo per 50 kobo ordinary share for the 2021 financial year ended 31st December, 2021. The dividend proposal subject to appropriate withholding tax and approval of shareholders is contained in a Corporate Actions Announcement published by the bank.
The dividend qualification date is May 26, 2022. It means that only shareholders whose names appear in the Register of Members as at the close of business on May 26, 2022 will qualify to receive the dividend.
Also read; List of Dividends announced in 2022, qualification and payment dates
The net dividend after the deduction of 10% withholding tax will be paid to shareholders who qualify for it on June 8, 2022. The dividends will be paid electronically to shareholders who have completed the e-dividend registration and mandated the Registrar to pay their dividends directly into their bank accounts.
The share price of Jaiz Bank stood at N0.70 at the end of trading on Friday, and with a N0.04 dividend before withholding tax, it puts the stock's dividend yield at 5.71%. The net cash dividend the shareholder will receive after deduction of tax is 3.6 kobo, thus the real dividend yield for the investor will be 5.14%.
Shareholders who are yet to complete the e-dividend registration are advised to download the Registrar's E-Dividend Mandate Activation Form, which is available on our Registrars website: https://africaprudential.com/claim-your-dividend-here/, complete and submit to the Registrar or their respective Banks.
The bank also advised shareholders with dividend warrants and share certificates that have remained unclaimed, or are yet to be presented for payment or returned for validation to complete the e-dividend registration or contact the Registrar.
The Company's Annual General Meeting (AGM) will be held on June 8, 2022, at a venue and time to be advised at a later date.
About Jaiz Bank Plc
Jaiz Bank Plc is the first Islamic bank in Nigeria. The Bank was granted a banking license to carry on the business of non-interest banking and commenced operation on January 6th, 2012 with three branches in two states and the Federal Capital Territory.
It was established as a private limited liability company but was converted to a public limited liability company in April 2016 and now trades its Stock on the Nigeria Stock Exchange.
The address of the Bank's registered office is Kano House, Plot 73, Ralph Shodeinde Street, Central Business District, and Abuja, Nigeria.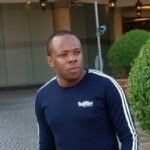 Nnamdi Maduakor is a Writer, Investor and Entrepreneur