Several European countries and Canada on Sunday moved to ban Russian aircrafts from their airspace in a new measure aimed at punishing Russia for invading its neighbour Ukraine.
Spain, Germany, France, UK, the Baltic states, Poland, the Czech Republic, Bulgaria, Romania and Slovenia among others have announced the closure of their airspace to Russian aircrafts including private jets.
"France is shutting its airspace to all Russian aircraft and airlines from this evening on," French Transport Minister Jean-Baptiste Djebbari said in a Twitter post.
Germany said the closure of its airspace to Russian aircrafts will last for three months starting from Sunday, with the exception of humanitarian flights.
This is the latest move by the NATO allies to wage economic war against Russia for attacking Ukraine.
Read also: Breaking News: British Petroleum (bp) to exit its 19.75% shareholding in Russia's Rosneft
Several flights were cancelled on Sunday at Moscow's Domodedovo and Sheremetyevo airports including flights to Paris, and Vienna.
In a Facebook post, Russia's S7 Airlines said it would cancel flights to several European destinations until at least 13 March.
Aeroflot, Russia's biggest airline, said it would cancel its services to Latvia and Romania until at least 26 March, and its Prague and Warsaw routes until 28 March.
Russia has responded with tit-for-tat restrictions on countries banning its flights.
In another development, United States, Delta Air Lines said it would suspend a flight booking agreement with Russia's Aeroflot.
Air France said it is suspending flights to and from Russia in addition to avoiding Russian airspace until further notice starting from Sunday,
Australian airline Qantas said it would bypass Russian airspace and use a longer route for its direct flight between Darwin and London.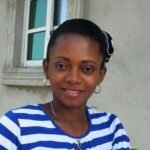 Ifunanya Ikueze is an Engineer, Safety Professional, Writer, Investor, Entrepreneur and Educator.