African Prudential Plc (NSE: AFRIPRUD), a company primarily in the business of registrar and investor relation services posted it's unaudited financial statements for the period ended 31 March 2021, to the Nigerian Stock Exchange and the Investing public in the week ended 23rd April, 2021.
With the first quarter of 2020 disrupted by the Covid-19 pandemic, it was expected that the company will record improvements on Q1 2020 figures, and it did not disappoint in that regard.
AFRIPRUD recorded double figure Year-on-Year growth on all most items on its Income Statement; 11% growth in Gross Earnings, 16% growth in Profit Before Tax and 12% growth in Profit After Tax.
It's interest income however declined by 23% YoY, as it booked N468.29 million in Q1 2021, against the N611.79 million reported in Q1 2021. The decline in interest income is attributable to the reduction in interest on loans and advances (Q1 2021: N436.36 million, Q2 2020: N541.87 million), and the ZERO earnings from interest on treasury bills (Q1 2020: N69.56 million).
Revenue from contract with customers increased by 172% year-on-year on the back of a 975% increase in fees from corporate actions, 144% growth in register maintenance and a 27% increase in digital consultancy.
The Interest Income and Revenue from contract with customers combined to give a Gross Earnings of N0.83 billion, an 11% YoY increase from the N0.74 billion reported in Q1 2020.
A further analysis of the Income statement by our Analysts showed an revenue from the Digital Technology Services, a segment we have been monitoring for sometime now.
Disaggregated revenue information for the company;
Fees from corporate actions: Q1 2021: N164.82 million, Q1 2020: N15.33 million
Register maintenance: Q1 2021: N93.24 million, Q1 2020: N38.23 million
Digital Technology Services: Q1 2021: N99.27 million, Q1 2020: N78.00 million
While the personnel expenses decreased from N158.10 million to N128.64 million, the other operating expenses increased from N152.19 million in Q1 2020 to N198.06 million in Q1 2021.
AFRIPRUD paid income tax totaling N96.84 million, up from the N71.64 million it paid in Q1 2020. The tax expense comprises of N90.795 million income tax (Q1 2020: N67.16 million) and N6.05 million education tax (Q1 2020: N4.47 million).
The Statement of Financial Position (Balance Sheet) shows significant changes in both the total assets and total liabilities.
In the first quarter of 2021, the total assets increased 75.6% (Q1 2021: N31.12 billion, Q1 2020: N17.72 billion) on the back of 1,243% surge in cash and cash equivalents (Q1 2021: N22.49 billion, Q1 2020: N8.63 billion) as well as a 168% increase in trade receivables.
The company total liabilities increased by 150% Year-till-date driven by a 160% increase in customers' deposits (Q1 2021: N22.49 billion, Q1 2020: 8.63 billion) which accounted for about 96% of the company's liabilities.
The shareholder's wealth declined by 8% due to the 9% decline in retained earnings due to dividend paid by the company during the period.
Notice of Q1 2021 Conference Call:
Sequel to the release of our Q1 2021 result, we would be hosting a conference call for Investors and Analysts. Further information would be circulated to all in due course.
About the Company
Africa Prudential Plc was originally incorporated as UBA Registrars Ltd in March 2006. The Company subsequently changed its name to Africa Prudential Registrars Plc in August 2011 and was listed on the Nigerian Stock Exchange in January 2013.
To expand its business portfolio, the Company acquired UAC Registrars Ltd in June 2013. To enhance its market competitiveness and diversified business interests.
The Company changed its name to Africa Prudential Plc following a special resolution passed by the Members in General Meeting on March 28, 2017.
Africa Prudential Plc carries on the business of registrar and investor relation service in accordance with its Memorandum and Articles of Association. As part of its business diversification strategy, it has expanded its business activities to provision of digital solutions for businesses.
Its flagship digital solutions product known as EasyCoop is a unique software to aid the administration of cooperative societies in Nigeria and other digital business solutions.
AFRIPRUD has 2 billion outstanding shares and a market capitalization of N10.6 billion.
Its share price closed flat at N5.30 at the end trading on Friday. Year-to-Date, the share price is down by 15.20%, but up by 43.24% in 1 year, up by 100.76% in 5 years.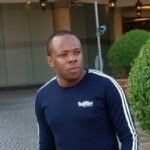 Nnamdi Maduakor is a Writer, Investor and Entrepreneur