Union Bank of Nigeria Plc NGX: UBN) recorded a decline in profit after tax for the year ended 31 December 2021, despite an 8% growth in gross earnings, according to the audited final statements released by the bank.
The group's gross earnings increased to N177.27 billion in 2021 from N164.06 billion in 2020.
The increase in gross earnings was driven by a 25.8% rise in non-interest income to N55.96 billion in 2021 from N44.48 billion in 2020. On the other hand, the net interest income declined by 22.5% N44.47 billion in 2021 from N57.40 billion.
Net fee and commission income rose to N13.70 billion in 2021 from N10.50 billion in 2020.
Total expenses slightly increased to N79.45 billion in 2021 from N78.47 billion in 2020, despite a drop in personnel expenses to N30.89 billion from N32.59 billion in 2020.
UBN recorded a profit after tax of N16.92 billion, a decline from the N18.67 billion reported in 2020.
Similarly, earnings per share for profit from continuing operations attributable to equity holders of bank dropped to 66 kobo in 2021 from 85 kobo in 2020.
The group's total assets increased 18.5% to N2.60 trillion as at 31 December 2021 from N2.19 trillion in 2020.
Customer deposits rose 20.4% to N1.36 trillion from in 2021 from N1.13 trillion in 2020, while gross loans and advances increased by 22.0% to N899.1 billion from N736.7 billion in 2020.
The loan to deposit ratio stood at 66.0% in 2021, a 1% rise from 65.1% in 2020. Non-performing loan slightly increased by 0.3% to 4.3% in 2021.
In December 2021, Union Bank's core investors – Union Global Partners Limited and Atlas Mara – notified the Board of Directors of a Share Sale and Purchase Agreement (SSPA) reached with Titan Trust Bank ("TTB") for the proposed sale of 89.39% of Union Bank's issued share capital.
Read more: Titan Trust Bank Limited sign agreement to buy Union Bank of Nig. Plc
The agreement comes a decade after the initial investment by the core investors in 2012 and will effectively transfer majority ownership of the Bank to TTB. The transaction is in the process of final regulatory approvals.
Consequently, the transaction also triggers the hive-out of Union Bank UK ("UBUK") which was approved by shareholders in an Extra-Ordinary General Meeting on 29th March 2022. This allows the Bank transition from an international to a national focus, facilitating a more flexible and efficient deployment of capital towards strategic opportunities identified within sectors of the Nigerian economy.
"Following an enhancement to our operating and go-to-market model to deliver better performance and efficiency leveraging our network across the regions, we are increasing our customer engagement and product penetration which is translating into higher customer revenues across geographies," said Emeka Okonkwo, CEO while commenting on the result.
"In 2022, the Bank will continue to focus on broadening and deepening the strong foundations we have built, while enhancing our digital delivery platforms and service propositions to customers. We remain deeply thankful to our erstwhile core investors, Union Global Partners and Atlas Mara who have been instrumental to our journey since 2012.
"Their invaluable support and expertise helped steer the Bank through turbulent waters and into an era of growth and stability. As we turn a new chapter for our Bank with a new core investor expected to come on board, we are proud of the solid foundation built over the last ten years and look forward to a seamless transition and continued successes in the future."
About Union Bank of Nigeria, Plc
Established in 1917 and listed on the Nigerian Stock Exchange in 1971, Union Bank is a household name and one of Nigeria's long-standing and most respected financial institutions. The Bank has a network of over 250 Sales and Service Centers across Nigeria and over 930 automated teller machines spread across Nigeria.
Following recapitalisation in 2012 from new investors and a new Executive Management team, Union Bank has undergone an award-winning transformation programme to reestablish the bank as a leading provider of financial services in Nigeria.
Union Bank is focused on Retail, SME, Commercial and Corporate Banking businesses. In addition to standard current and savings product portfolio, Union Bank has launched pioneering products into the Nigerian retail market including UnionKorrect, UnionGoal and UnionBetta.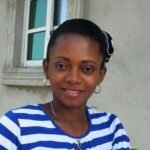 Ifunanya Ikueze is an Engineer, Safety Professional, Writer, Investor, Entrepreneur and Educator.