Africa Prudential Plc (NGX: AFRIPRUD) on Friday released its unaudited financial statements for the period ended 30 June 2021, to the Nigerian Exchange and the investing public.
The company reported double digits percentage decreases in both gross earnings and profit after tax for the first half of the year, compared to the same period in 2020.
On the other hand, the total assets of the company soared by 401% year-to-date.
Income statement
Gross earnings declined by 11% to N1.67 billion, compared to N1.87 billion in H1 2020. 31.14% or N517.74 million of the gross earnings is revenue from contracts with customers, while the rest, 68.86% or N1.15 billion is interest income. Both categories declined by 12% and 10% respectively compared to H1 2020.
Revenue from contracts with customers contracted by 12% year-on-year on the back of a significant renegotiation of fees rate by customers along with corporate actions revenue lines as well as slow sign off of contracts within the period in digital consultancy, according to the company.
While the company was bullish with a 436% increase in the interest realized from bonds N64.23 million, and also a 193% increase in the interest realized from short term deposits to N5.98 million, there was a slight 10% year-on-year decline in interest income owing to a 4% decline in interest on loans and advances to N1.08 billion and a nil income on T-Bills relative to H1 2020.
Africa Prudential's profit before income tax decreased to N972.33 million from N1.22 billion in H1 2020.
The company paid an income tax of N144.69 million. The profit after tax declined by 24% to N827.64 million from N1.08 billion in H1 2020. The basic earnings per share dropped to 41 kobo from 54 kobo.
Balance sheet
The total assets surged 401% to N88.87 billion, compared to N17.73 Billion as at 31 December 2020.
The major change in the asset components is the over N73 billion increase in cash and cash equivalents to N74.79 billion from N1.01 billion.
 Cash and cash equivalents represent 84.15% of the company's total assets.
Similarly, the total liabilities soared 762% to N80.71 billion, compared to N9.36 Billion as at 31 December 2020.
The major change in the liabilities components is the over N70 billion increase in customer deposits to N80.28 billion from N8.64 billion.
Customer deposit represents 99.48% of the company's liabilities. 100% of the customer deposit was Dividend on ordinary shares held by the company.
On the other hand, shareholders' fund declined to N8.16 billion, a 2% year-to-date decline from N8.37 billion as at 31 December 2020, due to a decline in fair value reserve to minus N17.28 million from N18.61 million and retained earnings to N6.48 billion from N6.66 billion.
At the close of trading on Friday, the share price of Africa Prudential Plc rose 6.15% to N6.90 per share.
About Africa Prudential Plc
Africa Prudential Plc. ("the Company"), formerly UBA Registrars Ltd was incorporated as a private limited liability company on 23rd March 2006 to take over the registrar services formally operated as a department by its former parent – UBA Global Market Limited.
The company was listed on 17 January 2013. The Company is a leading Registrar, Investor Services and Business Support Solutions (digital technology) provider with close to five decades of top-class experience in the Nigerian Capital Market, and currently managing over 80 corporate client services to both public and private companies.
The Company's registered office address is 220B, Ikorodu Road, Palmgrove, Lagos Nigeria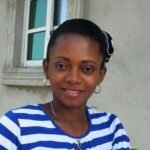 Ifunanya Ikueze is an Engineer, Safety Professional, Writer, Investor, Entrepreneur and Educator.