Cryptocurrencies fell sharply Friday morning after a string of bad news hit the crypto market. Bitcoin fell 8% to below $20,000,  hitting a near-two-month low.
Bitcoin traded is trading at $19,916.6, according to Investing.com data at the time of writing this report.
Ether is also down 7.69%, trading at $1,409.36.
Bitcoin started the year at around $16,600 with a rally from mid-February pushing it more than 50% to around $25,000.
The crypto sell-off has been prompted by a number of factors.
On Tuesday, U.S. Federal Reserve Chairman Jerome Powell indicated that interest rates may go higher —and stay higher — than expected.
On Wednesday, Silvergate Capital, a major lender to the crytpo industry said it is winding down operations and liquidating its bank.
Silvergate's fall is another example how the collapse of major cryptocurrency exchange FTX continues to have an impact on the industry. FTX was a big customer of Silvergate.
In another development on Wednesday, Silicon Valley Bank said that it sold off $21 billion worth of its holdings at a $1.8 billion loss.
SVB is a major bank in the technology start-up space. Providing traditional banking services while also funding tech projects, it is considered a backbone of the venture capital industry in the U.S.
Both Silvergate and SVB put their money into U.S. Treasurys which have lost value as the Fed has raised rates, CNBC reported.
"Overall, sentiment seems to have turned quite bearish given a combination of global macro and interest rate rises but also the exposure many banks probably have to long duration securities," Vijay Ayyar, vice president of corporate development at crypto exchange Luno, told CNBC via email.
"Silvergate is one of several factors in bitcoin's underside test," Joe DiPasquale, CEO of crypto fund manager BitBull Capital, wrote in an email to CoinDesk.
He added, "In addition to Silvergate, there is market concern of greater interest rate hikes by the [Federal Open Market Committee] and softening stock market prices. The [Securities and Exchange Commission] also shows increasing scrutiny of crypto. Taken together, the market has continued to tighten and retest support levels."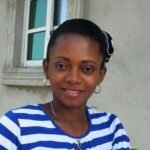 Ifunanya Ikueze is an Engineer, Safety Professional, Writer, Investor, Entrepreneur and Educator.