Bitcoin rose above $50,000 in early Monday morning, as the price continues to gradually rebound from its collapse three months ago.
This is the first time Bitcoin is trading above $50,000 since May 12. The world's most popular cryptocurrency has posted five green weekly candles in row.
Bitcoin crossed the $50,000 mark for the first time in history on February 19, 2021 and continued to soar. It however peaked at nearly $65,000 in April, and then lost over half of its value between mid-May and June. Bitcoin last traded below $30,000 on 21 July.
At 05:19 GMT Monday morning, Bitcoin is up 2.35% trading at $50,290.5, according to the data on Investing.com Index.
In the past one month, Bitcoin is up 49.8%. Year-to-date, it is gaining by 73.92%.
Other cryptocurrencies are also rising, with Ethereum trading at $3,339.86, up 3.48%, XRP is trading at $1.24592, up 1.21%.
Dogecoin is trading at $0.316194, up 4.70%, Cardano is gaining 10.86% at $2.791793. Binance Coin is up 6.08% at $472.92.
Recently, Cryptocurrency market has received two positive announcements. Coinbase said it would buy $500 million in crypto on its balance sheet and allocate 10% of profits into a crypto assets portfolio.
PayPal also announced it would launch its service to let people buy, hold and sell digital currencies, in the U.K.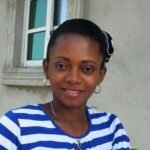 Ifunanya Ikueze is an Engineer, Safety Professional, Writer, Investor, Entrepreneur and Educator.