The controversial new privacy policy announced by WhatsApp in January has come into effect today, 15th May 2021.
WhatsApp originally gave users until February 8, 2021 to accept the new updated terms of service and privacy policy to continue using the messaging platform or to delete their account. However, the messaging giant was forced to delay the implementation following mass exodus from WhatsApp to other alternative messaging apps amid backlash from users.
According to WhatsApp, users who are yet to accept the new policy by 15 May, will not have their accounts deleted or lose functionality of WhatsApp.
"No one will have their accounts deleted or lose functionality of WhatsApp on May 15th because of this update."
However, some features of the app will be gradually turned off after several weeks, "until you accept the updates," according to the company.
At this point users will start seeing frequent reminders to accept the terms of service.
"You won't be able to access your chat list, but you can still answer incoming phone and video calls. If you have notifications enabled, you can tap on them to read or respond to a message or call back a missed phone or video call."

"After a few weeks of limited functionality, you won't be able to receive incoming calls or notifications and WhatsApp will stop sending messages and calls to your phone."
Millions of users downloaded alternative messaging apps such as Signal and Telegram after WhatsApp announced that the new terms would come into effect on 8 February forcing WhatsApp to run a damage control campaign to explain to users the changes they were making.
"We want to be clear that the policy update does not affect the privacy of your messages with friends or family in any way," WhatsApp said in an update posted to its site at the time.
"We've heard from so many people how much confusion there is around our recent update," the company wrote in a blog post. "There's been a lot of misinformation causing concern and we want to help everyone understand our principles and the facts."
"While not everyone shops with a business on WhatsApp today, we think that more people will choose to do so in the future and it's important people are aware of these services," the company wrote. "This update does not expand our ability to share data with Facebook."
On Tuesday. Germany's Hamburg data protection agency, the lead data protection regulator for Facebook banned the social network from processing personal data from WhatsApp users because it views the messaging app's new terms of use as illegal.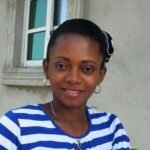 Ifunanya Ikueze is an Engineer, Safety Professional, Writer, Investor, Entrepreneur and Educator.