With the Crypto market still reeling from the shock news from Eon Musk and Tesla that the electric car maker will no longer be accepting Bitcoin as payment, because its "insane" energy use threatens the environment, we look at some possible greener option for Musk and Tesla.
Elon Musk in the tweet announced that Tesla is weighing up other cryptocurrencies that use less energy.
Bitcoin mining, 70% of which is done in China, a country where coal power dominates, uses more energy each year as Netherlands did in 2019, according to Cambridge University researchers and the International Energy Agency.
What are the option available for Elon Musk and Tesla in their quest for cryptocurrencies with better environmental footprint? According to Katherine Woller, managing director at retail crypto exchange while speaking to Business insider;
With over 9,500 other cryptocurrencies available, Elon Musk has a plethora of options from which to choose.
Here are five Elon Musk is mostly likely to consider according to Business Insider.
Ether
This is the second-biggest cryptocurrency after bitcoin, with its blockchain Ethereum using the same "proof of work" mining and security system as bitcoin.
The token with a market value of more than $400 billion, is incredibly energy intensive to mine, involving huge numbers of computers solving puzzles to keep the network secure.
Why is Ether as option then if it uses the same "proof of work" as Bitcoin?
The Ethereum blockchain is set to move to a "proof of stake" system, according to Ethereum developers, which will be far less energy intensive.
The Proof of Work vs Proof of Stake argument is a long one, and for the purposes of this article, we will only attempt to state the difference between the two.
Proof of work requires all of its miners to attempt to solve a complex sum, with the winner determined by the person who has the most powerful/quantity of hardware devices.

Proof of stake model randomly chooses the winner based on the amount they have staked.
The change in ether is not set to take place until the end of this year or early 2022.
Cardano
Cardano is a blockchain network, running the cryptocurrency ada, that already use a proof of stake system.
This means users of the network validate transactions and get rewarded with cryptocurrency according to the number of coins they hold and are willing to offer as a sort of down payment.
Cardano uses a tiny fraction of the energy of bitcoin, at 0.55 kilowatt hours per transaction, compared to bitcoin's 707 KWh, according to internet infrastructure firm TRG Datacenters.
XRP
XRP is the least environmentally damaging cryptocurrency, according to TRG, using 0.0079 KWh of energy per transaction.
The cryptocurrency, associated with development firm Ripple, is the seventh-biggest.
Chia
Chia is a new "green" cryptocurrency which started trading in early May. It was created by Bram Cohen, the inventor of BitTorrent, and uses what's called "proofs of space and time" system.
Its creator says people farm, rather than mine, the cryptocurrency.
Dogecoin
Elon Musk has often hyped the cryptocurrency, which was started as a joke and is based on an online dog meme.
If his recent tweets are anything to go by, Elon may be positioning to have Tesla accept Dogecoin for payment. We leave these tweets for you to read and decide for your self.
Do you want Tesla to accept Doge?

— Elon Musk (@elonmusk) May 11, 2021
Working with Doge devs to improve system transaction efficiency. Potentially promising.

— Elon Musk (@elonmusk) May 13, 2021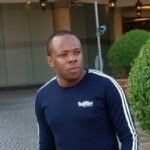 Nnamdi Maduakor is a Writer, Investor and Entrepreneur