Wema Bank Plc has issued a notice of Annual General Meeting (AGM), to transact ordinary and special businesses which include the declaration of dividend and plans to reconstruct its share capital.
The meeting will be held at the 5th Floor, Wema Tower, 54, Marina Lagos on Tuesday, May 25, 2021 at 11:00am.
Top on the list of the ordinary business of the AGM is to lay the Audited Financial Statements for the year ended December 31, 2020, together with the reports of the Directors, Auditors and the Statutory Audit Committee thereon before the shareholders.
If the 4 kobo per share dividend recommended by the Directors is approved by members at the AGM, the dividend which is subject to withholding tax will be paid on 25 May 2021 to shareholders whose names appear on the Company's Register of Members at the close of business on Wednesday, May 12, 2021. Shareholders who have completed the e-dividend Mandate forms will receive a direct credit of the dividend into their bank accounts.
Wema Bank Plc is planning to reconstruct the share capital of the company and to raise additional capital.
According to Wema Bank, Special business to be transacted at the meeting include authorization of the Directors to consider and recommend appropriate "steps to enable the bank to undertake a reconstruction of its share capital and to raise additional capital, subject to the approval of relevant regulatory authorities, to position the Bank for future growth; and

"That the Directors be and are hereby authorised to appoint, in relation to the above resolution, such professional parties and advisers and to perform all such other acts and do all such other things as may be necessary to give effect to the above resolution, including without limitation, complying with the directives of regulatory authorities."
Wema Bank Plc has 38.57 billion outstanding shares and a market capitalization of N23.14 billion as at 30 April 2021.
The equity closed at N0.60 per share on Friday – the last trading session. The 52-week high and low prices are N0.9 and N0.5 per share respectively. Year-to-date the share price is down by 13.04%
In the first quarter of 2021, Wema Bank Plc gross earnings declined to N16.4 billion from N16.9 billion in Q1 2020. On the other hand, the profit after taxation rose to N1.3 billion from N977 million in Q1 2020.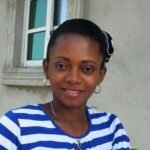 Ifunanya Ikueze is an Engineer, Safety Professional, Writer, Investor, Entrepreneur and Educator.