Ekiti State Government has sold its stake in Wema Bank Plc (NSE: WEMABANK), a filing with Nigerian Stock Exchange (NSE) on Wednesday revealed.
Ekiti state government sold 666,670,000 units of Wema bank Plc shares which is the same quantity of ordinary shares it held in the Bank as at 31 December 2021, representing 1.73% of the Bank's outstanding ordinary shares.
The transaction was carried out on the Nigerian Stock Exchange on "3 – 4 March 2021" at the rate of N0.65 per share, according to the filing.
The transaction will amount to N433.336 million. It is however unknown if the shares were acquired by a single investor or by multiple investors.
Read: FY 2020: FCMB Group Plc gross earnings, profit, assets see double-digit growth rates
As at 31 December 2020, Government shareholding in Wema Bank Plc was 3,191,190,608 units representing 8.27% of the 38,574,466,082 outstanding ordinary shares of the Bank as follows according to Wema Bank's financial statement;
Oyo State: 414,000 units
Ogun Sate: 666,670,000 units (1.73%)
Osun State: 666,670,000 units (1.73%)
Ekiti Sate: 666,670,000 (1.73%)
Odua Invest Company (3.09%)
Neemtree Limited remains the largest shareholder in the Bank with 10,835,506,943 units (28.09%), SWB Invest Company holds, 5,745,816,867 (14.90%) while Petrotrab Limited holds 3,295,880,000 (8.54%).
Wema Bank Plc has a free float of 34.17% as at 31st December 2020, which complies with The Nigerian Stock Exchange's free float requirements for companies listed on the Main Board.
At the close of trading on Wednesday, the share price of Wema Bank Plc was down by 8.06% to N0.57 per share.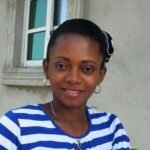 Ifunanya Ikueze is an Engineer, Safety Professional, Writer, Investor, Entrepreneur and Educator.