Seplat Petroleum Development Company Plc has issued a notice of the 8th Annual General Meeting of the company.
The AGM will be held at 16A Temple Road (Olu Holloway), Ikoyi, Lagos, Nigeria on Thursday, 20 May 2021 at 11:00 am to transact the following business among others:
To receive the Audited Financial Statements of the Company for the year ended 31st December 2020, together with the Reports of the Directors, Auditors and the Statutory Audit Committee thereon.

To declare a final dividend recommended by the Board of Directors of the Company in respect of the financial year ended 31 December 2020.
Seplat Board of Directors proposed a final dividend of 5 cents (USD0.05) for the year ended 31 December 2020. The qualification and payment dates are 5th May 2021 and 28th May 2021 respectively.
Read:  NSE: List of Dividends announced in 2021, qualification and payment dates
Special business transactions to be proposed and passed as ordinary resolutions at the meeting include the change of the company name to reflect its current business dynamic and also to introduce new article that will allow buy back of the company shares.
"THAT in view of the Company's strategy of transitioning into an energy Company promoting renewable energy and sustainability, that the name of the Company be changed from SEPLAT Petroleum Development Company Plc to "SEPLAT Energy Plc." and the Memorandum and Articles of the Company be amended to reflect the change of name."

"THAT a new Article 26 be and is hereby included to read as follows: (26.1) "Subject to the provisions of the Act, the Company shall be entitled to purchase its own shares, including redeemable shares, provided that: (a) the shareholders shall, by special resolution, approve the acquisition by the Company of the shares that it intends to purchase; (b) only fully paid up shares of the Company may be purchased by the Company, and the terms of purchase shall provide for payment for the purchase; and (c) within seven (7) days after the passing of the special resolution referred to above, the Company shall publish in two (2) national newspapers, a notice of the proposed purchase by the Company of its own shares. (26.2) Where the Company buys back its shares, payment for the share buyback shall be made from the distributable profits of the Company. (26.3) The Company may buy back its shares: (a) from the existing shareholders or security holders on a proportionate basis; (b) from the existing shareholders in a manner permitted pursuant to a scheme of arrangement sanctioned by the court; from the open market; and (c) by purchasing the securities issued to employees of the Company pursuant to a scheme of stock option or any other similar scheme."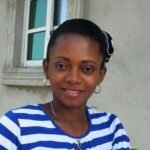 Ifunanya Ikueze is an Engineer, Safety Professional, Writer, Investor, Entrepreneur and Educator.