Capital Hotel Plc has issued a notice of Extra Ordinary General Meeting (EGM) of the shareholders to approve the increase of the Company's Authorized Share Capital and the allotment of over 1.6 billion shares by  way of private placement.
At the meeting which will be held at Sheraton Abuja Hotel, Abuja at 12 noon on Tuesday 3rd August, 2021, the following businesses will be transacted, according to the notice published on the Nigerian Exchange.
Upon approval, the share capital of the company will be increased from N800,000,000.00 (Eight Hundred Million Naira) to N1,580,387,755.00 (One Billion, Five Hundred and Eighty Million, Three Hundred and Eighty-Seven Thousand, Seven Hundred and Fifty-Five Naira) by the creation of 1,560,775,510 additional Ordinary Shares of 50k each ranking paripasu in all respects with the existing Ordinary Shares of the Company.
Also at the meeting, shareholders are expected to approve the allotment by way of private placement of 1,611,995,510 Ordinary Shares of 50k to 22 Hospitality Limited at the price of N7.00 per share, subject to regulatory approval.
The N7.00 is a 191.67% increase from the current share price of N2.40 per share at the close of trading on Friday. The company has a market capitalization of N3.72 billion.
At the meeting, the amendment of the Company's Memorandum of Association to read as follows, "The Issued Share Capital of the Company is N1,580,387,755.00 divided into 3,160,775,510 Ordinary Shares of 50k each," is expected to be approved.
Read also: FCMB Group subsidiary acquires majority stake in AIICO Pension Managers Limited
Capital Hotel said that the attendance of the meeting is by proxy due to Covid-19 restrictions. A Member entitled to attend and vote at the Extra Ordinary General Meeting is advised to select from the under listed proposed Proxies to attend and vote in his or her stead:
Alhaji Abatcha Bulama
Chief C F Nwokocha
iii. Mr Patrick Ajudua
Mr Robert Itawa
Chief I P Nwokocha
The EGM will be streamed live online and the link for the online streaming will be made available on the Company's Website 'www.capitalhotelsng.org' and on its YouTube Channel.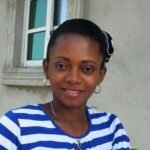 Ifunanya Ikueze is an Engineer, Safety Professional, Writer, Investor, Entrepreneur and Educator.