Vitafoam Nigeria Plc on Monday Tuesday released its unaudited consolidated and separate interim financial statements for the 9 Months ended June 30, 2021.
The company grew its revenue by 62.9% and the profit after tax by 59.2% compared to the same period in 2020.
Its total assets also rose by 25.7% within the period in review. On the other hand, the total liability increased by 23.6%.
Income statement:
Vitafoam's revenue rose by N10.36 billion or 62.9% to N26.83 billion from N16.47 billion in 2020.
The gross profit increased by N2.43 billion or 34.2% to N9.63 billion from N7.13 billion in 2020. The gross profit margin dropped to 35.64% from the 43.28% registered in the previous year.
The administrative and distribution expenses slightly increased to N3.76 billion and N891.81 million respectively.
Finance cost however dropped to N507.43 million from N606.73 million in 2020. A finance income of N105.65 million was recorded against zero in the previous year.
The profit before tax was up by N1.68 billion or 55.1% to N4.73 billion from N3.05 billion in 2020.
A profit after tax of N3.41 billion was reported by Vitafoam for the 9 months period. An increase of N1.27 billion or 59.2% from N2.14 billion in 2020.
The earnings per share rose to N2.92 from N1.62 in 2020.
The balance sheet
Vitafoam's total assets increased by N5.55 billion or  25.7% within the period I review to N27.19 billion from N21.64 billion in 2020.  75.3% of the total assets are current assets
Major components of assets
Cash and bank balances: N8.47 billion (N6.92 billion in 2020)
Inventories: N8.36 billion (N5.29 billion in 2020)
Property, plant and equipment: N6.41 billion (N5.54 billion in 2020)
The total liabilities rose by N2.97 billion or 23.6% to N15.56 billion from N12.60 billion in 2020. 81.7% of the total liabilities are current liabilities.
Major components of liabilities
Short term borrowings: N7.84 billion (N4.18 billion in 2020)
Trade and other payables: N3.36 billion (N2.53 billion in 2020)
The total equity of the company rose to N11.62 billion from N9.04 billion mainly due to an increase in the accumulated profit to N9.94 billion from N7.77 billion in 2020.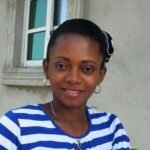 Ifunanya Ikueze is an Engineer, Safety Professional, Writer, Investor, Entrepreneur and Educator.