MTN Nigeria Communications Plc has released its unaudited results for the half-year ended 30 June 2021 to the Nigerian exchange and the investing public.
The telecommunication giant reported 24.1% rise in revenue and 49.5% growth in profit after tax compared to H1 2020 figures.
Income statement
Total revenue for the six months period rose by 24.0% to N791.26 billion from N636.99 billion in H1 2020.
The company recorded double digit increases in all major categories of its revenue – Voice, Data, Digital, Fintech and other service revenue.
Revenue details:
Voice: +13.1% to N487.68 billion (N431.16 billion in H1 2020)
Data: +48.3% to N228.48 billion (N154.08 billion in H1 2020)
Digital: +61.8% to N7.89 billion (N4.88 billion in H1 2020)
Fintech: +48.2% to N31.64 billion (N21.35 billion in H1 2020)
The rise in data revenue was driven by increased usage from the existing base, supported by the acceleration in the 4G rollout and enhanced network capacity following the acquisition and activation of additional 800MHz spectrum in Q1.
Data traffic rose by 83.0% YoY, while smartphone penetration was up by 5.8pp to 49.3%. MTNN 4G network now covers 65.1% of the population, up from 60.1% in December 2020.
The rise in Fintech revenue was driven by 280.8% increase in transaction volume YoY to 55.6 million in H1 2021, with 180.0% rise in active subscriber base to more than 6.1 million.
Digital revenue growth was led by Ayoba – MTNN instant messaging platform – with more than 2.3 million active users.
Also, other revenue increased by 35.6% to N34.61 billion from N25.52 billion recorded In H1 2020.
Net finance cost dropped by 9.8% to N58.59 billion in H1 2021 from N64.97 billion in H1 2020.
The profit before tax increased by 54.1% to N215,12 billion from N139.57 billion in H1 2020.
MTN Nigeria reported income tax expense of N73.29 billion in H1 2021, a 64.0% increase from N44.69 billion In H1 2020.
The profit after tax rose by 49.5% to N141.83 billion from N94.88 billion in H1 2020.
The Board of Directors approved an interim dividend of N4.55 kobo per 2 kobo ordinary share to be paid out of distributable net income. This represents a growth of 30% over N3.50 kobo per share paid in H1 2020
Balance sheet
Total assets of the company increased to N2.17 trillion as at June 30 2021 from N1.96 trillion as at 31 December 2020.
Non-current assets represent 75.09% of the total assets.
Total liabilities also rose to N1.97 trillion from N1.79 trillion. Non-current liabilities represent 55.11% of the total liabilities.
The current ratio of the is 0.64, as current liabilities of N884.48 billion is more than the current assets of N562.21 billion.
Total equity rose to N200.121 billion from N178.39 billion due to increase in retained profit to N182.26 billion.
Cash flow
Net cash generated from operating activities increased to N223.19 billion from N214.86 billion generated in H1 2020.
Net cash flows used in investing activities dropped to N284.29 billion from N292.45 billion used in H1 2020.
Net cash flows generated from financing activities declined to N15.64 billion from N81.55 billion generated in H1 2020.
Cash and cash equivalents at end of the period rose to N230.01 billion from N120.38 billion in H1 2020.
Mobile subscribers declined by 7.6 million to 68.9 million, impacted by the regulatory restrictions on new SIM sales and activations. Active data users declined by approximately 52,000 to 32.5 million.
Capital expenditure was up by 39.1% to N186.4 billion (up 50.6% to N114.5 billion excluding right of use [RoU] assets
MTNN is supporting the Government's NIN enrolment programme with more than 380 points of enrolment active across the country. The company said it has acquired over 40,000 enrolment devices, which are being configured for this purpose.
As of 26 July 2021, approximately 37 million subscribers have submitted their NINs, representing around 54% of subscriber base and 65% of service revenue. The deadline for NIN verification has been extended to 31 October 2021.
2021 marks the 20th anniversary of MTN's presence in Nigeria. MTN Nigeria CEO Karl Toriola said Board of Directors has approved the company's participation in the Road Infrastructure Tax Credit (RITC) Scheme.
"We intend to participate in the restoration and refurbishment of the Enugu-Onitsha Expressway. Conversations in this regard have already commenced, and further announcements will be made in due course," he said.
About MTN Nigeria
MTN Nigeria, launched in 2001 is one of Africa's largest providers of communications services, connecting approximately 69 million people in communities across the country with each other and the world.
MTN Nigeria is part of the MTN Group – a multinational telecommunications group, which operates in 21 countries in Africa and the Middle East.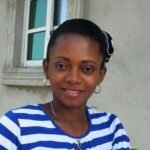 Ifunanya Ikueze is an Engineer, Safety Professional, Writer, Investor, Entrepreneur and Educator.