Ecobank Transnational Incorporated (NGX: ETI) on Monday released its condensed unaudited consolidated financial statements for the period ended 30 June 2021, to the Nigerian Exchange and the investing public.
The company recorded double digit growths in both gross earnings and profit for the period.
Income statement
Ecobank Transnational Incorporated gross earnings increased by 13% to N442.89 billion in H1 2021 from N392.01 billion in H1 2020.
The company recorded a 10% increase in interest income to N282.75 billion from N257.78 billion in H1 2020. The fees and commissions income rose by 22% to N92.84 billion from N76.06 billion in H1 2020. Staff expenses and other operating expenses stood at N85.52 billion and N91.26 billion respectively in H1 2021.
The profit before tax rose by 33% to N85.32 billion from N64.13 billion in H1 2020.
The company paid an income tax of N23.40 billion in H1 2021 up from N16.08 billion it paid in the same period in 2020.
The profit after tax increased by 29% to N62.55 billion from N48.53 billion in H1 2020. The earnings per share also rose to N1.74.
Balance sheet
The total assets of Ecobank Transnational Incorporated rose to N11.02 trillion in H1 2021 from N10.38 trillion as at 31 December 2020.
Major components of the assets
Cash and balances with central banks: N1.74 trillion (N1.50 trillion in 2020)
Loans and advances to customers: N3.63 trillion (N3.70 trillion in 2020)
Loans and advances to banks: N1.05 trillion (N805.20 billion in 2020)
Investment securities: N2.61 trillion (N2.43 trillion in 2020)
Similarly, total liabilities rose to N10.22 trillion from N9.57 trillion as at 31 December 2020.
Major components of liabilities
Deposits from customers: N7.86 trillion (N7.32 trillion in 2020)
Deposit from banks: N718.45 billion (N955.49 billion in 2020)
Borrowed funds: N939.16 billion (769.91 billion in 2020)
The total equity declined to N803.18 billion in H1 2021 due to the decrease in the retained earnings to N231.06 billion from NN238.34 billion in December 2020.
The non-performing loan (NPL) ratio improved further to 7.4% compared to 7.6% at year-end 2020 and 9.8% in the prior-year period, driven equally by recoveries, collections, upgrades, and write-offs.
Profitability Metrics
Return on average total assets (ROA): 1.2% (1.1% in H1 20201)
Return on tangible shareholders' equity (ROTE): 16.1% (15.2% in H1 2020)
Net interest margin (NIM): 5.0% (5.1% in H1 2020)
Cost-to-income ratio (CIR): 58.7% (64.1% in H1 2020)
Cost-to-asset ratio: 3.7% (4.1% in H1 2020)
Cost-of-risk (CoR): 1.8% (1.75% in H1 2020)
About Ecobank Transnational Incorporated
Ecobank Transnational Incorporated (ETI) and its subsidiaries (together, 'the Group') provide retail, corporate and investment banking services throughout sub-Saharan Africa outside South Africa. The Group had operations in 39 countries and employed over 13,551 people as at 30 June 2021 (31 December 2020: 14,023).
Ecobank Transnational Incorporated is a limited liability company and is incorporated and domiciled in the Republic of Togo.
The address of its registered office is as follows: 2365 Boulevard du Mono, Lomé, Togo. The company has a primary listing on the Ghana Stock Exchange, the Nigerian Stock Exchange and the Bourse Regionale Des Valeurs Mobilieres (Abidjan) Cote D'Ivoire.
The equity price closed at N5.30 per share on Monday on the Nigerian Exchange.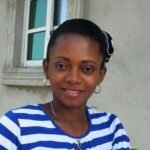 Ifunanya Ikueze is an Engineer, Safety Professional, Writer, Investor, Entrepreneur and Educator.