Bitcoin rose above $40,000 Wednesday morning for the first time since mid-June.
The rise is attributed to increased confidence due to recent positive comments about the cryptocurrency by high-profile investors and the exit of short-sellers.
Bitcoin is up 8.44% at $40,072.5 at 05:20 GMT Wednesday morning, according to Investing.com data. Its rival Ethereum is also up 5.25% at $2,296.92.
Other cryptocurrencies are also in green including XRP, +3.04% at $0.64189; Dogecoin, +2.80% at $0.205807; Litecoin, +5.14% at $135.358; Cardano, +$1.227921.
Bitcoin is within a whisker of rising through its 100-day moving average.
The daily trading volume of Bitcoin also rose to $9.2 billion on Monday, the highest since 22 June, according to Coindesk citing a report by Arcane Research.
The rise in trading volume could be as a result of renewed interest in the digital currency. Although, its seven-day trading average is still below its yearly average.
"The increasing volume amid bitcoin's strength suggests that the strong recovery was supported by an influx of buyers, a healthy sign for the market," the report said.
"Overall, the seven-day average trading volume remains substantially below its yearly average, and trading activity in bitcoin seems to be low so far this summer."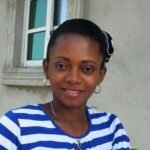 Ifunanya Ikueze is an Engineer, Safety Professional, Writer, Investor, Entrepreneur and Educator.