Unilever Overseas Holdings B.V has increased its stake in Unilever Nigeria Plc (NSE – UNILEVER) by over N1.39 billion via the acquisition of the shares of the company in 2020.
Unilever overseas acquired an aggregate of 111,197,618 shares of Unilever Nigeria in 3 different transactions in 2020.
The last of the acquisitions were made on 11 December 2020 according to the notification for share dealing by an insider filed by Unilever Nigeria Plc to Nigerian Stock Exchange on Friday, 22 January 2021.
Unilever Overseas Holdings B.V. a substantial shareholder in Unilever Nigeria Plc, purchased 27,079,746 shares at NGN 13 per share. The transaction which took place in Lagos will amount to N352,036,698.
Previous share purchases by Unilever Overseas Holdings B.V
On 14 August 2020, it acquired 67,094,382 shares of Unilever Nigeria Plc at NGN 12.5 per share.  This will amount to N838,679,775.
On 10 August 2020, it purchased 17, 023,490 shares at 12 NGN per share, which will amount to N204,281,880.
Unilever Nigeria has 5,745,005,417 outstanding shares and a market capitalization of N 77.558 billion.
Company shareholding
Unilever Overseas is the majority shareholder in Unilever Nigeria Plc with 75.96% holdings amounting to  4,364,161,812.
Stanbic Nominees Limited holds 287,572,174 shares of Unilever Nigeria which represents 5.01% holding.
The remaining 1,093,271,431 shares representing 19.03% is held in free float.
The equity price closed flat at N13.50 per share at the close of trading on NSE on Friday. YTD the share price is down by 2.88% and in 2 years and five years it down by 63.51% and 61.69% respectively.
About the company
Unilever Nigeria Plc. is incorporated in Nigeria as a public limited liability company under the Companies and Allied Matters Act (CAP C20) Laws of the Federation of Nigeria, 2004 and is domiciled in Nigeria. The company's shares are listed on the Nigerian Stock Exchange (NSE).
The company is principally involved in the manufacture and marketing of Foods and refreshments, Homecare and Beauty and personal care products. It has manufacturing sites in Oregun, Lagos State and Agbara, Ogun State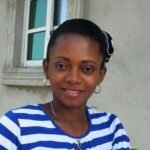 Ifunanya Ikueze is an Engineer, Safety Professional, Writer, Investor, Entrepreneur and Educator.