Consumer Foods giant, Unilever Nigeria Plc (NGX ticker: UNILEVER) has bounced back from loses to record a triple digit growth in profit.
The Omo, Lipton and Vaseline manufacturer released its unaudited interim financial statements for the six months ended 30 June 2021 to the Nigerian Exchange Limited on Friday.
An analysis of the financial statements shows a continuation of improvement started in 2020.  All major indices showed growth; Revenue Gross Profit, Profit before and after taxation.
Analysis of Statement of profit of loss and other comprehensive income
UNILEVER's revenue grew by 43.2% Year-on-Year, from the N27.33 billion reported for H1 2020 to N39.15 billion.
The revenue growth was recorded in both of the company's revenue segments; Food Products and Home & Personal Care.
Revenue from the Food Products segment increased from N15.26 billion to N20.97 billion, while the revenue from Home & Personal Care segment increased from N12.06 billion to N18.17.
The cost of sales increased by 38.22% from N21.18 billion to N29.27 billion. With cost of sales increasing at a rate smaller than the revenue growth (Revenue increased by N11.81 billion and cost of sales increased by N8.09 billion), the Gross Profit shot-up by 60.4% from N6.15 billion to N9.87 billion.
N1.68 billion and N7.79 billion were spent on Selling & distribution expenses and Marketing & administrative expenses respectively. These represent 34.3% and 36.4% increments.
The increase in marketing and administrative expenses is attributable to the higher amount spent on brand and marketing; from N1.55 billion to N2.90 billion.
Profit before tax went up by 246.51%, as the company went from a loss of minus N566.80 billion to plus N830.40 billion.
With N115.62 million paid as tax, the company had N714.78 million as Profit for the period, an impressive 237.6% growth from the minus 519.11 million reported for the same period in 2020.
Analysis of the Statement of Financial Position
A quick glance at the reported Asset column shows a healthy asset base, with a welcome increment in the cash and bank balances as at 30 June 2021.
The company's cash and bank balances increased by 19.06% to N44.172 billion from N37.10 billion reported on 31st December, 2020.
The Trade and other receivables remained ok (30 June 2021: N13.57 billion, and 31 December 2020: N12.95 billion), while the other items had only marginal changes.
Overall, the Total Assets increased by 3.24%, from N91.51 billion on as at 31 Dec. 2020 to N94.48 billion as at 30 Jun. 2021.
The liability column shows an uneasy 14.4% increase in the total liabilities of the company. It was N29.38 billion as at 31 Dec. and N33.64 billion as at 30 Jun. 2021.
UNILEVER came into the financial year with a Debt-to-Equity ration of 0.47, a very healthy ratio for a company in Consumer goods business. An analysis of the balance sheet at the end of H1 2021 shows the Debt-to-Equity ratio roughly at 0.53, still good for a company in the industrial sector.
Loans and Borrowings decreased by almost 50%, from N239.42 million to N144.80 million, but a hike in the Trade and other payables from N27.42 billion to N31.78 billion.
With borrowings decreasing and payables increasing, it means that the company is basically using its suppliers money to fund its operations, instead of bank's money as most companies would do.
A further breakdown of the Trade and other payables in page 18 of the financial statements shows that the increases came from monies that were supposed to go to suppliers, some of which are;
Trade payables went from N6.65 billion to N10.51 billion
Accrued brand and marketing expenses went from N2.07 billion to N2.32 billion
Accrued shipping and freight charges went from N1.69 billion to N2.27 billion
The Shareholder's equity column shows that retained earnings increased by 29.2% to N3.15 billion, while the Total Equity increase by 5.4% to N96.48 billion.
Analysis of Cash Flows
The Statement of Cash Flows seen by Investogist shows that UNILEVER was relatively quiet in the movement of cash.
There was no cash used or generated from financing activities, while the company only received cash from Interest and spent almost same amount in its property, plant and equipment.
N7.04 billion was generate from Operating activities, a decrease from the N9.21 billion generated for the same period in 2020.
About the company
Unilever Nigeria Plc. is incorporated in Nigeria as a public limited liability company under the Companies and Allied Matters Act (CAP C20) Laws of the Federation of Nigeria, 2004 and is domiciled in Nigeria.
The company is principally involved in the manufacture and marketing of Foods and refreshments, Homecare and Beauty and personal care products. It has manufacturing sites in Oregun, Lagos State and Agbara, Ogun State.
It has 5.74 billion outstanding ordinary shares and a market capitalization of N74.97 billion.
Unilever Overseas Holdings B.V Holland holds 57.81% shares of Unilever Nigeria Plc, while Unilever Overseas Holdings BV hold 18.16%. Stanbic Nominees Nigeria Ltd has a cumulative holding of 5.01% of the company's shares.
Analyst's view
With the company recovering from its run of loses, and the share price at N13.05, the company looks poised to make a good return to Investors in the long term.
This is dependent however on a continuation of this performance, if it continues, UNILEVER will more likely than not return to it's higher share prices and return to dividend payouts.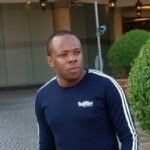 Nnamdi Maduakor is a Writer, Investor and Entrepreneur