In a corporate release to The Nigerian Exchange signed by the Company Secretary Ronke Segun-Alabi Mrs., BOC Gases Nigeria Plc (NGX Ticker: BOCGAS) notified the Exchange and the Investing public that TY Holdings Limited has acquired BOC Gas Nigeria Plc.
This acquisition was completed when Nigeria's TY Holdings Limited acquired 249.746 million ordinary shares in BOC Gases Nigeria Plc, being 60% of the entire shares in the Company previously owned by BOC Holdings UK (a member of the Linde Group).
Investogist had reported on 16 November 2020, that BOC Holdings UK had entered into a binding share purchase agreement dated 16 November 2020 with TY Holdings Limited for the purchase by TY Holdings Limited of;
The entire shareholding BOC UK holds in BOC Nigeria and
Certain claims owing by BOC Nigeria to BOC UK and certain other members of the Linde plc group.
Prior to this acquisition, TY Holdings Limited held 12% of the existing shares of BOCGAS. It now owns 72% of the Company's shares, effectively making BOCGAS a subsidiary of TY Holdings Limited.
This change of ownership of BOCGAS became effective as at 13th day of August 2021.
About BOCGAS
BOC Gases Nigeria Plc, a public company quoted on the Nigerian Stock Exchange in 1979, was incorporated as a public limited liability company on 12 November 1959 under the name Industrial Gases (Nigeria) Limited.
The name was changed on 10 July 1961 to Industrial Gases Limited and thereafter to BOC Gases Nigeria Plc on 17 March 1997.
The Company's registered office address is Plots 1-3, Block H, Oshodi Industrial Estate, Oshodi Lagos.
The Company engages in the manufacture of industrial and medical gases as well as the sale of special gases, welding and medical equipment.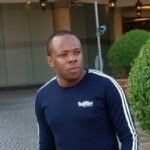 Nnamdi Maduakor is a Writer, Investor and Entrepreneur