UAC of Nigeria Plc (NGX: UACN) has completed the unbundling of the Company's 649,392,661 UPDC Real Estate Investment Trust (NGX: UPDCREIT) UNITS TO THE shareholders of UACN, effective on November 11 2021.
According to a publication by UACN on the Nigerian Exchange Limited, qualifying UAC shareholders have been credited with UPDCREIT units in accordance with the terms of the Scheme of Arrangement.
The Scheme was effected by the transfer of the units held by UAC to eligible shareholders based on the application of an allocation ratio of 0.2254, determined by dividing the Scheme units by UAC's total issued shares. Fractions that resulted from the application of the allocation ratio were rounded up to one whole unit, and UAC purchased 96,421 additional UPDC REIT units to ensure that each shareholder received at least one unit after the rounding up exercise.
Recall that in 2020, UAC reduced its ownership in UPDC PLC (UPDC), its real estate business, from 93.86% to 42.85% following the sale of a 51% stake in UPDC to Custodian Investment Plc.
Also, in 2020, UPDC embarked on a process of unbundling its holdings in UPDC Real Estate Investment Trust (UPDC REIT), to all its shareholders, thus UAC of Nigeria, as a shareholder of UPDC, received 649,392,661 units of UPDC REIT.
UAC of Nigeria Board of Directors decided to transfer its UPDC REIT units to eligible UAC shareholders, pro-rata to their shareholding in UAC, based on the allocation ratio of 0.2254.
With completion of the Scheme having been achieved, UAC no longer owns any UPDC REIT
units.
As a consequence of the Scheme, UAC will implement a capital reduction under Section 131 of CAMA. The Company's share capital account shall be reduced by the sum of N3,896,355,966, being the value of the transferred units through the reduction of its share premium account, according to the document.
UPDC REIT is a close-ended property fund with underlying assets comprising a diversified portfolio of commercial and residential real estate assets (six major investment properties located in Lagos and Abuja).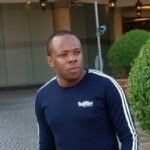 Nnamdi Maduakor is a Writer, Investor and Entrepreneur