We are hiring!
DRSA's (Direct Real Estate Sales Agents)
Qualification: OND with sales experience, self motivated and passionate about sales.
We are located in Adeniyi Jones, Ikeja, Lagos.
Remuneration: Salary + Commission on sales
Other Benefits include: Trainings on the job and growth.
If you are interested, send your CV to hr.realestateservices@gmail.com
Only shortlisted candidates will be contacted.
Closing date: 22/07/21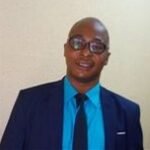 Azuka Edokobi is a Writer , a Farmer, a Supply Chain Expert and an Entrepreneur