MTN Nigeria Communications Plc (NGX: MTNN) has announced the launch of its public offering to retail investors. The Telecoms company is seeking to sale up to 575 million shares held in MTN Nigeria by MTN Group.
Having concluded its book building, MTNN has price the shares to retail investors at N169.00 per share. The Offer will open at 8.00am on 1 December 2021 and close at 5.00pm on 14 December 2021.
The minimum subscription is for 20 shares and lots of 20 shares thereafter. The Offer includes an incentive in the form of 1 free share for every 20 shares purchase, subject to a maximum of 250 free shares per investor.
The incentive is open to retail investors who buy and hold the shares alloted to them for at least 12 months, post the allotment date.
Read also; Shareholders of Conoil plc shared N1.04 billion dividend for 2020 financial year
It means that for an investor to obtain the maximum free shares, he or she will have to buy 5,000 shares of the stock. 5,000 shares at N169.00 will cost N845,000.00 excluding BUY charges. On average therefore, the shares would be costing the investor N161.00 per share excluding charges.
According to the launch announcement seen by Investogist, the Retail Offer will be delivered via a digital platform.
Commenting on the price announcement, MTN Nigeria Chief Executive Officer, Karl Toriola, said:
"Our journey to becoming the largest network in Nigerian has been humbling, but we still have a long way to go. There is much more to do to support the evolution of an inclusive digital economy, and we continue to invest as we evolve into a truly digital operation, capable of seamlessly integrating value across the evolving telecommunications, digital and fintech segments."
MTN Group President and Chief Executive Officer Ralph Mupita, said that this is the first in a series of transactions as MTN Group implements its plans to ensure broad-based ownership by reducing its shareholding in MTN Nigeria to 65% over time.
Investors will be able to submit applications through the Issuing Houses, Receiving Agents (authorised Stockbrokers and Nigerian banks) and online vai a unique digital application platform, Primary Offer, administered by the Nigerian Exchange Limited.
Further details and a full directory of authorised receiving agents are at www.mtnonline.com/PO.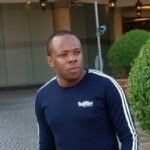 Nnamdi Maduakor is a Writer, Investor and Entrepreneur