Recent report by a UK-based, world class research body, the Institute of Development Studies, has shown that, as regards food affordability, Nigeria ranks the number two poorest country in the world.
The Punch reports that the publication which was made available on Numbeo, "…was used in creating a 'cost of food basics' analysis that compares the monthly minimum recommended spend on food per adult and monthly average wage in 107 countries across the world.
"The minimum recommended amount of food is based on 12-14 basic items that together would account for 2,100 calories per adult per day which is the level recommended by the World Health Organization for energy needs."
The analysis concluded that, there exists some dichotomy among nations as regards the size of average wages that families need in order to have enough food, since the pandemic broke out more than a year ago.
The online publication said that, "The top 10 countries where basic food is least affordable in are Syria, Nigeria, Ethiopia, Philippines, Sri Lanka, Ghana, Indonesia, Algeria, Iran and Uzbekistan.
"Basic food is least affordable in Syria, where the minimum recommended monthly spend would account for 177 per cent of average wage income per adult, followed by Nigeria where 101 per cent of the average wage is spent on food."
Cogitations
Across the country, families groan under the heavy burdens and pains of hunger. Matters are constantly made worse by food scarcity which, in turn, is largely due to the attendant insecurity all over the nation.
With the height of insecurity, kidnapping, banditry, herders-farmers clashes, recorded in the North, and with the North largely the highest producer of food items, the average Nigerian is, most likely, hoping against hope as the government at the centre seems to do so much less in tackling these menaces in the North.
With world food and agro-allied organizations, like the FAO, predicting harder times ahead, Nigeria needs to pay more attention to food security.
We have always heard that the CBN is empowering farmers with billions of Naira. Good, laudable projects, but what is the need of such disbursements if the agribusiness environment is not secure?
If families, according to the IDS report, spend 101% on food alone, what happens to other facets of family life? What happens to house rent, transportation, clothing, education, and the rest? Where does the extra 1% come from, in the first instance? It means the average Nigerian is labouring in vain!
Why would we count the number ten before the number one? Why place the cart before the horse? Why would a painter of honey-beans move from N1,500 in December 2020 to N3,200 in August 2021 at Oyinbo market, Lagos? That is more than 100% increment. Worse, it was hovering around N800 mid-2020.
The government, Federal, State and Local, should, as a matter of urgency, address this issue rather than throwing a bucket of paint into the ocean to change its colour.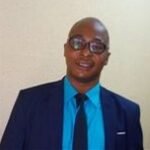 Azuka Edokobi is a Writer , a Farmer, a Supply Chain Expert and an Entrepreneur