Nigeria based Daystar Power Energy Services a provider of hybrid solar power solutions to commercial and industrial (C&I) businesses on Wednesday announced that oil producing giant Shell will acquire it in an undisclosed deal.
In a statement released on its website, it's stated that Shell's acquisition of Daystar Power, which is subject to regulatory approvals, will deliver carbon emission reductions and power cost savings to C&I businesses across Africa.
Have you read? Conoil Plc to pay over N1.7 billion dividend for 2021 FY
Daystar Power's co-founders and management team will continue to grow its operations in its key West African markets, while expanding its presence to other African countries in East and Southern Africa.
Daystar Power targets to increase its installed solar capacity to 400MW by 2025 to become one of Africa's leading providers of solar power solutions for commercial and industrial businesses.
"We have seen booming demand for solar energy in the African markets where we operate. That has been reflected in our growth: we are on-track to increase our installed solar capacity by 135% in 2022," said Jasper Graf von Hardenberg, CEO and Co-founder of Daystar Power. "As part of Shell we will be able to execute our mission even faster to deliver carbon emission reductions and power cost savings to businesses across Africa."
"This deal marks our first power acquisition in Africa and a fundamental step for Shell in growing our presence in emerging power markets. We have had a long and established presence in West Africa and with Daystar Power, we are taking our first steps into the renewable power space," said Thomas Brostrøm, Shell's Executive Vice-President, Renewable Generation.
"As we do this, we're helping to address a critical energy gap for many who currently rely on diesel generators for backup power. Daystar Power has a loyal customer base and a promising growth outlook, and by combining our efforts and expertise, I believe we can make a real difference in the energy transition, for West Africa and beyond."
The acquisition will allow the West African commercial and industrial (C&I) solar provider to grow its operations in the region, while expanding across the African continent.
Daystar took off in 2017 and was able to raise $97 million through multiple rounds of equity and debt financing.
In its most recent fund raising done in July 2021, the company raised $20 million in loans from the International Finance Corporation.
Commenting on the sell, CEO Jasper Graf von Hardenberg said his company needed to raise more money to meet growing demand but opted to sell to Shell due to the latter's strong balance sheet and "long history in Africa."
Discussion on a deal between the two companies started in 2019, just two years after Daystar took off.
Jasper Graf Von Herdenberg and Christian Weasels started Daystar Power in 2017 in to help solve the energy crisis facing businesses with solar power.
Today, Daystar Power is present in four countries; Nigeria, Ghana, Togo and Senegal.
It runs over 300 power installations with an installed solar capacity of 32 MW, and has a team of 140 colleagues.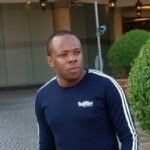 Nnamdi Maduakor is a Writer, Investor and Entrepreneur