International Energy Insurance Plc (NGX: INTENEGINS) has announced the takeover of the Company by Norrenberger.
Norrenberger has obtained the approval of the National Insurance Commission (NAICOM) to acquire 100% equity holding in the Company, according to the press statement released by the International Energy Insurance Plc.
Also, Norrenberger has obtained the final approval of NGX for the block acquisition of 50.6% equity in the first instance while it has commenced the process for the approval of the Nigerian Securities and Exchange Commission for the Mandatory Take Over Bid to be able to acquire the remaining holdings of the Company.
INTENEGINS said that various engagements have been held with the representatives of the Retail Shareholders as well as other Stakeholders towards repositioning the company.
"With the acquisition, Norrenberger will expand and strengthen its business model to improve its solutions and service distribution to Clients across Nigeria
"NAICOM's Commissioner for Insurance – Mr. Thomas Olorundare Sunday welcomed the new owners and expressed his satisfaction with their interest in the Nigeria Insurance Industry despite the challenges faced by practitioners in the Industry."
Norrenberger has proposed a eight-member provisional board headed by Mr. Buka Goni Aji, OON, CFR to NAICOM
Other members of the board are:
Buka Goni Aji, OON, CFR- Chairman
Anthony Edeh
M Mohammed N. Mijindadi
Ebun Ayeni
Chamberlain Peterside
Adeyinka Hassan
Mrs. Monsurat Ayoola
Oluwateniola 0. Eleoramo
About Norrenberger
According to the information on its website, "The National Pension Commission (PENCOM) on Tuesday 5th July 2022, approved the change of name for IEI-Anchor Pension Managers Limited to Norrenberger Pensions Limited.
"The name change comes as a result of Norrenberger's acquisition of International Energy Insurance and the consequent recapitalization of IEI Anchor Pension Managers Limited, following PENCOM's recapitalization requirement for PFAs to shore up their capital base to NGN5 billion.
"With the acquisition, Norrenberger makes an entry into the Pension Industry and intends to further strengthen its brand to create more opportunities for its clients by leveraging on technology to revolutionize the pensions industry.
"Commenting on the acquisition, the Group Managing Director/Chief Executive Officer of Norrenberger, Tony Edeh, said the name change will realign the core values of the PFA with that of Norrenberger, to deliver more value for all stakeholders, noting that Norrenberger has a clear growth strategy for the PFA. Mrs. Jolaade Oduntan, the Managing Director of Norrenberger Pensions Limited (formerly IEI Anchor Pensions Managers Limited), expressed her excitement over the opportunity to formally join the Norrenberger Group. She opined that the future holds much promise and can only get brighter with the name change as the organization intends to soar and conquer new heights, riding on the Norrenberger brand.
"Norrenberger is a leading, independent financial services group that provides bespoke financial solutions to its clients through Asset Management, Investment Banking, and Securities Trading. With the acquisition of IEI Group, Norrenberger makes an entry into the Insurance and Pensions industries.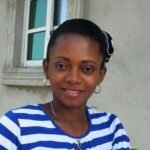 Ifunanya Ikueze is an Engineer, Safety Professional, Writer, Investor, Entrepreneur and Educator.