(Greenwich Merchant Bank): The equities market ended the day in red as the All-Share Index and market capitalization drops by 0.42% to square off at 48,964.83 points. NESTLE (10.00%), UCAP (4.26%), FIDSON (1.63%) and CADBURY (1.18%) all contributed to the losses recorded. This places the YTD at 14.63%.
Conversely, market activities was bullish as both the volume and value traded noted a increase of 118.32% and 88.22% to close at 220.78 million units and NGN2.25 trillion apiece. JAIZBANK dominated the market as it emerged as the highest volume traded while ZENITHBANK had the highest value traded.
Market breadth was negative at 0.5x with twelve (12) gainer and twenty-four (24) losers. Performance across all sectors was mainly negative with Banking sector (0.15%), Insurance sector (0.58%), Oil & Gas sector (0.03%), Consumer Goods sector (3.22%) all closed red while the Industrial sector (0.00) closed flat.

Fixed Income Market
Sell offs in the 28-Nov-28 ( +25bps) instrument swayed the position of the bond market as average yields hedge higher by 2bps to settle at 13.43%.
The 3.60% increase in the 9-Feb-23 instrument as well as the inclusion of the 7-sep-23 instrument the average yield at the NT-bills market declined to 7.14%, a 30bps difference from yesterday. Similarly, yields in the OMO market declined by 1bp to settle at 10.98%.
System liquidity gained by 21.28% to close at NGN48.40 billion from NGN39.91 billion. Hence, open-buy-back and overnight rate declined to 16.50% respectively.
The Naira in the I&E window appreciated further by NGN0.66/USD to close at NGN437.03/USD from NGN436.37/USD.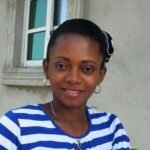 Ifunanya Ikueze is an Engineer, Safety Professional, Writer, Investor, Entrepreneur and Educator.