The Board of Directors of Presco Plc (NGX Ticker: PRESCO) will hold an emergency meeting on Thursday 24th June, 2021 to consider a possible expansion of the business.
The Oil Palm company made this known to Shareholders, The Nigerian Exchange Group and the investing public via a corporate action released on The Nigerian Exchange website earlier today.
At the said meeting, the Board is expected to recommend that Shareholders consider and if thought fit pass a resolution at the next General Meeting of the Company authorizing Presco Plc to acquire all the shares of an existing private company limited by shares and in the same line of business with the company. The identity of the private business is still unknown at the time of this report.
The company has consequently announced the commencement of a Closed Period from Wednesday, 16 June 2021 until 24 hours after the decisions taken at the Board Meeting are released to the Public.
According to Rule 17.17 of the Nigerian Stock Exchange Rule Book, "no Director, person discharging managerial responsibility and Adviser of the Issuer and their connected persons shall deal in the securities of the Issuer when the trading window is closed. Any period during which trading is restricted shall be termed as a closed period."
Rule 17:18 (b) mandates all issuers to notify The Exchange in advance of the commencement of each closed period.
About the Company
Presco Plc was incorporated in Nigeria on 24th September, 1991 as Presco Industries Limited, a private limited liability Company, and became a public limited liability Company in February 2002.
Presco's initial public offer was successfully completed, and since 9th October 2002 Presco Plc has been listed on the Nigerian Stock Exchange. The public offering of Presco consisted of the sale of approximately 160 million shares at NGN 5 each.
Presco Plc specializes in the cultivation of oil palms and in the extraction, refining and fractioning of crude palm oil into vegetable oil and palm stearin.
The company operates from two states, Obaretin Estate, Ologbo Estate and Sakponda Estate in Edo State and Cowan Estate in Delta State.
PRESCO have 1,000,000,000,000 outstanding shares and a market capitalization of N74.00 Billion.
60% of its shares is owned by Siat Group Belgium, while Nigerian Investors (institutional and private) own the remaining 40%.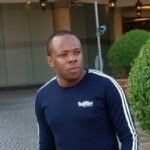 Nnamdi Maduakor is a Writer, Investor and Entrepreneur