Oando Plc (NGX: OANDO) has disclosed the resolutions passed at the company's 42nd Annual General Meeting held at 10:00 a.m on Tuesday, August 31, 2021:
The company in a press statement said the resolutions "were unanimously passed" at the meeting.
The press statement however did not mention the company's backlog of financial statements yet to be released due to the dispute with the Securities and Exchange Commission (SEC).
The last accounts filed by Oando Plc with the Exchange were its Q3 Unaudited Financial Statements for the Period ended 30 September 2019, uploaded on October 28th, 2019.
In December 2020, Oando said explained that the delay in filing its Q3 2020 accounts is as a result of the indefinite suspension of the company's 2018 Annual General Meeting (AGM).
Oando Plc in July announced that "on Thursday, July 15, 2021, the Company entered into a settlement with the Securities and Exchange Commission, of all matters subject of litigation and other issues flowing therefrom."
Read also: NGX launches enhanced version of X-Mobile
Resolutions passed at the 42nd AGM according to the company include
1 Re-appointment of Ernst and Young as Auditors of the company.
2. The Directors were authorized to fix the Auditors' remuneration.
3. Dr. Ainojie Irune was elected to the Board of Directors of the Company with effect from August 7, 2019.
4. The following directors who retired by rotation were re-elected as Directors of the Company: • HRM M.A. Gbadebo, (CFR). • Mr. Olufemi Adeyemo as a Director. • Mr. Tanimu Yakubu as a Director.
5. The following shareholder representatives were elected as members of the Audit Committee for the 2019 Accounts: • Mr. Olusegun David Oguntoye. • Dr. Joseph Asaolu. • Dr. Anthony Omoniyi Omojola
6. The Board representatives are: • Mr. Ike Osakwe • Mr. Tanimu Yakubu,
7. The remuneration of the non-executive directors of the Company was fixed at ₦5,000,000 per annum for the Chairman and ₦4,000,000 per annum for all other non-executive directors, which fees are payable quarterly in arrears.
8. The Board of Directors of the Company were authorized to take necessary actions to settle the dispute with SEC relating to petitions brought by Ansbury Inc., an investor in Ocean and Oil Development Partners Limited, and Alhaji Dahiru Mangal against the Company and certain of its directors. Also, the directors were authorized to do all things necessary to settle all disputes between the Company, the said directors and the Petitioners and to ratify and confirm all actions hitherto taken by the management of the Company towards resolving the said disputes.
The equity price of Oando Plc lost 0.45% to close at N4.41 per share on Wednesday. Year-to-date the share price is up by 19.73%. The 52-week high and low prices are N5.26 and N2.03 per share respectively.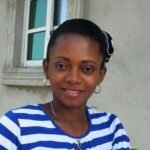 Ifunanya Ikueze is an Engineer, Safety Professional, Writer, Investor, Entrepreneur and Educator.