Oando Plc (NGX: OANDO) has given new dates for the publication of its Financial Statements for 2020, as well as for Q1, Q2, Q3 and Q4 2022.
The company in a notification published on the Nigeria Exchange, Oando stated that the Audited Financial Statements have been reviewed and approved by the Board of Directors of the company.
Also read; Zenith Bank Plc announces 2022 Financial Statements release date
These Financials Statements are;
Audited Financial Statements for the twelve months ended December 31, 2020.
Audited Financial Statements of the first quarter ended March 31, 2021.
Audited Financial Statements for the second quarter ended June 30, 2021.
Audited Financial Statements for the third quarter ended September 30, 2021.
Audited Financial Statements for the fourth quarter ended December 31, 2021.
The company went on to state that its will file the approved reports with the Financial Reporting Council of Nigeria (FRCN) for a final review and approval to publish.
"We hope to be in a position to publish the accounts by Friday, March 24 2023 subject to final regulatory approval of the Audited Financial Statements," the statement continued.
Oando Plc apologized for any inconvenience caused and promised to update the market in due course.
Earlier in January, Oando had  blamed the complexity of auditing the several companies that make up the Oando Group as one of the reasons why it has failed to release its 2020 and 2021 Audited Financial Statements, as well as Q1-Q3 2022 Unaudited Financial Statements as prescribed by the NGX Rules on Filing of Accounts and Treatment of Default Filing.
In a press release in February 2022, following settlement with the Securities and Exchange Commission which resulted in an indefinite suspension of the Company's 2018 Annual General Meeting, Oando stated that by the 31st of October 2022, the company would have released it 2021 Audited Financial Statements.
In the January notification, it promised to release the Audited 2020 Financial Statements by February 28, 2023, a date it is now set to miss.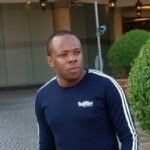 Nnamdi Maduakor is a Writer, Investor and Entrepreneur