Oando Plc (NGX: OANDO) has blamed the complexity of auditing the several companies that make up the Oando Group as one of the reasons why it has failed to release its 2020 and 2021 Audited Financial Statements, as well as Q1-Q3 2022 Unaudited Financial Statements as prescribed by the NGX Rules on Filing of Accounts and Treatment of Default Filing.
In a press release on Saturday, Oando also attributed the delays to the lengthy onboarding process required for new external auditors that were to audit the company's accounts.
In December 2020, Oando stated that its inability to meet its obligations of fillings quarterly reports that were due at the time was as a result of the indefinite suspension of the Company's 2018 Annual General Meeting. At the time, Oando's 2020 Q1, Q2 and Q3 Unaudited Financial Statements were outstanding.
In a press release in February 2022, following settlement with the Securities and Exchange Commission which resulted in an indefinite suspension of the Company's 2018 Annual General Meeting, Oando stated that by the 31st of October 2022, the company would have released it 2021 Audited Financial Statements.
As at the time of this report, Oando is yet to release its 2020 Audited Financial Statements, talk-less of the 2021 Audited Statements.
In its press release on Friday, 13th January, 2023, seen by Investogist, Oando gave new dates for releasing all its outstanding financial statements.
The company stated that it envisages that the board of directors and auditors will be in position to approve its financial statements in line with the now revised timetable below:
February 28, 2023: 2020 Audited Financial Statements
May 31, 2023 2021: Audited Financial Statements
June 30, 2023: Q1-Q4 2022 Unaudited Financial Statements
August 31, 2023: 2022 Audited Financial Statements
The Company expressed its sincere regrets the inconvenience has caused its esteemed stakeholders, and confirmed that it is making concerted effort to finalize the above-stated accounts as soon as possible so as to ensure that the Company is in full compliance with its regulatory obligations.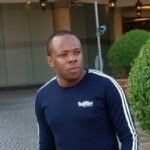 Nnamdi Maduakor is a Writer, Investor and Entrepreneur