Oando Plc (NGX: OANDO) via a press statement published on Tuesday announced that the Company's Audited Financial Statement for the year ended 31st December 2019 ("2019 AFS") are yet to be finalised and will not be in a position to file the 2019 AFS before end of Q1 2022 as earlier communicated in its press release of February 3, 2022.
In the press release of February, OANDO stated that the 2019 AFS filing will be made on or before March 31, 2022.
Also read; Delisting of Access Bank Plc and listing of Access Holdings Plc
According to the new press release seen by Investogist, Oando stated that the audit of the 2019 AFS is taking longer than expected due to the mandatory audit of post balance sheet events that have occurred subsequent to the 2019 reporting period.
The indigenous Oil & Gas company confirmed that the 2019 audit is in the finalization stage, and that the board of directors is expected to approve the 2019 AFS on or before April 30, 2022.
It gave tentative dates for the release of other outstanding accounts such as 2020 AFS and the unaudited financial accounts for Q1-Q4 2021 are as follows:
May 3, 2022: 2020 Unaudited Financial Statements
July 31, 2022: 2020 Audited Financial Statements
August 5, 2022: 2021 Unaudited Financial Statements
October 31, 2022: 2021 Audited Financial Statements
The company apologized for any inconvenience caused by the delay, and promised that concerted efforts are being made to finalise the accounts with the external auditors and to ensure that the company is in full compliance with its regulatory requirements.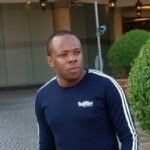 Nnamdi Maduakor is a Writer, Investor and Entrepreneur