Africa Prudential Plc at the meeting of the Board of Directors of the company held on Thursday, February 18, 2021, approved the Audited Financial Statements for the year ended December 31, 2020.
Also at the meeting, the payment of 50Kobo final dividend per 50kobo ordinary shares was recommended.
The proposed dividend will amount to N1,0000,000,000 (One billion Naira only) as the company has 2,000,000,000 outstanding shares.
The 2020 proposed dividend is a decline from the 70kobo per 50kobo ordinary shares dividend the company paid for the 2019 full year.
The proposed dividend is subject to shareholders' approval at the company's Annual General Meeting.
Africa Prudential Plc is yet to release its 2020 full-year financial statements. However, in the Nine months (January to September) 2020, the company reported a decline in both revenue and profit. Revenue dropped to N2.63 billion from N2.90 billion in the same period in 2019.
The profit after tax declined to N1.41 billion from N1.5 billion in the same period in 2019.
The equity price of Africa Prudential Plc rose by 5.80% to close at N7.30 per share on Friday on the floor of the Nigerian Stock Exchange.
At the current share price, the dividend yield will be 6.85%. However, the actual dividend yield at the current price will be lower than 6.85% when the withholding tax and buy charges are taken into consideration.
Africa Prudential Plc. ("the Company"), formerly UBA Registrars Ltd was incorporated as a private limited liability company on 23rd March 2006 to take over the registrar services formally operated as a department by its former parent – UBA Global Market Limited. The company was listed on 17 January 2013. The Company renders share registration services to both public and private companies. The Company's registered office address is 220B, Ikorodu Road, Palmgrove, Lagos Nigeria.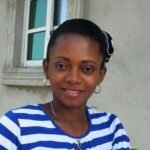 Ifunanya Ikueze is an Engineer, Safety Professional, Writer, Investor, Entrepreneur and Educator.