The Board of Directors of United Capital Plc (NSE: UCAP) at a meeting held on Wednesday February 17 2021, recommended the declaration of a 70 Kobo dividend per share for the 2020 financial year, ended 31 December 2020.
The declaration of dividend of 70  Kobo per share was amongst other resolutions of the Board passed at the said meeting. In general, the Board resolved as follows:
To approve the Audited Accounts for the year-ended December 31, 2020.
Declaration of dividend of 70 Kobo per share amounting to N4,200,000,000, subject to appropriate withholding tax and approval of shareholders at the Company's next Annual General Meeting, be paid to shareholders whose names appear in the Register of Members as at the close of business of Friday, March 5, 2021.
In line with the option chosen by the Company to submit its audited accounts within sixty (60) days of the year-end, the Audited Accounts will be published on or before Monday February 22, 2021.
About United Capital Plc
United Capital Plc (previously called UBA Capital Plc) was incorporated in Nigeria, as a public liability company, on 3 August, 2012, to act as the ultimate holding company for the United Capital Group.
UCAP was listed on the Nigerian Stock Exchange on 17 January, 2013. It changed its name to United Capital Plc following the approval of the resolution by shareholders on 16th December, 2014.
The principal activities of the Group are mainly the provision of investment banking services, portfolio management services, securities trading and trusteeship.
UCAP has 6 billion outstanding ordinary shares and a market capitalization of N35.880 billion. It shares were trading at N5.98 at the close of trading on Thursday on The Nigerian Stock Exchange.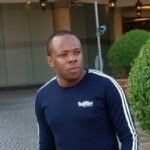 Nnamdi Maduakor is a Writer, Investor and Entrepreneur