Unilever Nigeria Plc (NGX – UNILEVER) reported a 114% decline in profit after taxation, despite a 45.7% rise in revenue for the first quarter of 2021 ended 31 March 2021 amid rising costs.
Unilever Nigeria Plc grew its revenue to N19.43 billion in Q1 2021 from N13.33 billion in 2020.
The cost of goods sold rose to N14.95 billion from N9.9 billion in Q1 2020.
The Gross profit rose to N4.48 billion in Q1 2021 from N3.43 billion in Q1 2020 with the gross profit margin declining to 23.04% from 25.71% in Q1 2020.
Unilever reported an operating loss of N165.4 million against an operating profit of N453.55 million in Q1 2020 as the company's gross profit was not enough to fund its rising "Selling and distribution expenses" and the "Marketing and administrative expenses."
In Q1 2021, the Selling and distribution expenses increased to N838.19 million from N617.71 million in Q1 2020 while the Marketing and administrative expenses rose to N3.8 billion from N2.33 billion in Q1 2020.
The company reported a loss after taxation of N492 million in Q1 2021, 144.15% decline from the N1.11 billion profit it posted in Q1 2020.
Within the period in review, the total assets rose to N93.27 billion from N91.52 billion. 71.27% of the total assets are current assets amounting to N66.47 billion as at 31 December 2020.
Total liabilities rose to N31.63 billion to N29.39 billion. 93.05% of Unilever Nigeria Plc's total liabilities is Trade and other payables which amounted to N29.43 billion.
Total equity declined to N61.64 billion from N62.13 billion as at 31 December 2020. 92.17% of the total equity is "share premium."
At the close of trading on Friday, the share price of Unilever Nigeria Plc gained 3.19% to close at N12.95 per share. YTD the price is down by 6.83%.
Unilever Nigeria Plc. is incorporated in Nigeria as a public limited liability company under the Companies and Allied Matters Act (CAP C20) Laws of the Federation of Nigeria, 2004 and is domiciled in Nigeria.
The company is principally involved in the manufacture and marketing of Foods and refreshments, Homecare and Beauty and personal care products. It has manufacturing sites in Oregun, Lagos State and Agbara, Ogun State.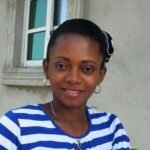 Ifunanya Ikueze is an Engineer, Safety Professional, Writer, Investor, Entrepreneur and Educator.