Nigeria's cost of repaying debt surpassed the government's revenue in the four months of 2022 signaling a deep crisis in the country's economy.
From January through April, Nigeria's total revenue stood at N1.63 trillion while debt servicing stood at N1.94 trillion, showing a variance of over N300 billion.
Of the total amount spent on debt servicing; N1.2 trillion was for domestic debt, N334.24 billion was for foreign debt while N405.93 was reported interest on ways and Means.
This is according to the 2023-2025 Medium Term Expenditure Framework and Fiscal Strategic Paper (MTEF and FSP) released by the Budget Office.
Nigeria's Minister of Finance, Budget and National Planning, Zainab Ahmed, on Thursday warned that urgent action is needed to address the nation's revenue challenge and expenditure efficiency at both the national and sub-national levels.
The report showed that FGN's share of revenues was N285.38 billion, representing 39% of the projected N730.12 billion.
On the other hand non-oil revenues totaled N632.56 billion, a performance of 84% of the N752.8 billion projected.
Despite higher oil prices, the report showed that oil revenue underperformed due to significant oil production shortfalls and high petrol subsidy cost due to higher landing costs of imported products.
Company Income Tax (CIT) and Value Added Tax (VAT) were N298.83 billion and N102.97 billion respectively, representing 99% and 98% of their respective targets.
"Revenue performance is expected to improve in the second half of 2022 as a result of concerted efforts to address the oil theft and pipeline vandalism, the report said. It added that there is also seasonality to some of the non-oil taxes, which means that the nation expects to collect significantly more in the second half of the year.
"The improved revenue collection should also moderate the Debt Service to Revenue ratio, which is currently above our target level," the report said.
The expectation of improved revenue collection should also moderate the debt service to revenue ratio, which is currently above the nation's target level.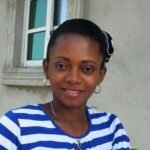 Ifunanya Ikueze is an Engineer, Safety Professional, Writer, Investor, Entrepreneur and Educator.