Chemical and Allied Products Plc (NGX: CAP) recorded a 62 % growth in revenue for the first half of the year, according to the Unaudited Financial Statements For the Period Ended 30 June 2021 released by the company.
 Despite the over N2 billion growth in revenue to N5.64 billion, the profit after tax for the period dropped by 16% to N509.11 million, due to increased cost of sales and operating expenses.
Income statement
Revenue increased to N5.64 billion in H1 2021 from NN3.49 billion in H1 2020.
Despite the over N2 billion increase in revenue, gross profit rose by just N77.34 million to N1.74 billion in H1 2021 from N1.67 billion in H1 2020.
Selling and Marketing expenses and Administrative expenses rose to N303.14 million and N1.06 billion respectively in H1 2021 from NN183.79 million and N753.04 million in H1 2020.
Operating profit declined by 23% to N587.64 million from N765.57 million.
CAP Plc recorded a net finance income of N109.26 million, thus the profit before tax stood at N696.91 million. The is a 22% decline from N893.13 million in H1 2020.
The company paid income tax of N187.8 million and the profit after tax dropped by 16% to N509.11 million in H1 2021 from N607.33 in H1 2020.
Earnings per share also decreased by 16% to 73 kobo from 87 kobo reported in H1 2020.
Balance sheet
The total assets was relatively unchanged at N8.54 billion from N8.53 billion as at December 31 2020. 88.35% of the total assets are current assets.
Major components of assets
Cash and cash equivalents: N3.68 billion (N5.74 billion in 2020)
Inventories: N2.32 billion (N967.07 million in 2020)
Property, plant and equipment: N976.06 million (N827.77 million in 2020).
The total liabilities of the company increased to N5.76 billion from N4.78 billion in 2020. Current liabilities represent 97.1% or N5.59 billion of the total liabilities.
The total equity dropped to N2.78 billion in H1 2021 from N3.74 billion in 2020, due to decline in retained earnings to N2.41 billion from N3.38 billion reported in 2020.
Cash and cash equivalents at the end of the period dropped by 17% to N3.68 billion from N4.44 billion in 2020.
The merger between CAP and Portland Paints and Products Nigeria Plc became effective on the 1st of July 2021 with CAP being the surviving entity.
The company expects that the merger will help it achieve operational, governance and administrative efficiencies and access to new markets which will increase shareholder value in the short and long term.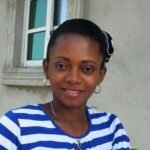 Ifunanya Ikueze is an Engineer, Safety Professional, Writer, Investor, Entrepreneur and Educator.